Regular price
$85.00 USD
Sale price
$74.99 USD
Unit price
per
Sale
Sold out
Details
Content: Each vape is filled with an amalgamation of THC-A Diamonds, THC-P, Delta 8 THC, Delta 10 THC, and CBD Live Resin, complemented by Natural Terpenes
Potency: Our Liquid Diamonds vape device carries 5 grams of the powerful blend in each unit
Legal Status: With its source as 100% USA-grown hemp, the product complies with all federal regulations
Effect: Grand Trapper OG, an Indica strain, provides a deeply relaxing and calming effect. It promotes tranquillity and peace, making it perfect for unwinding after a stressful day or getting ready for a restful sleep. Get ready to be wrapped in a blanket of blissful serenity
Share
View full details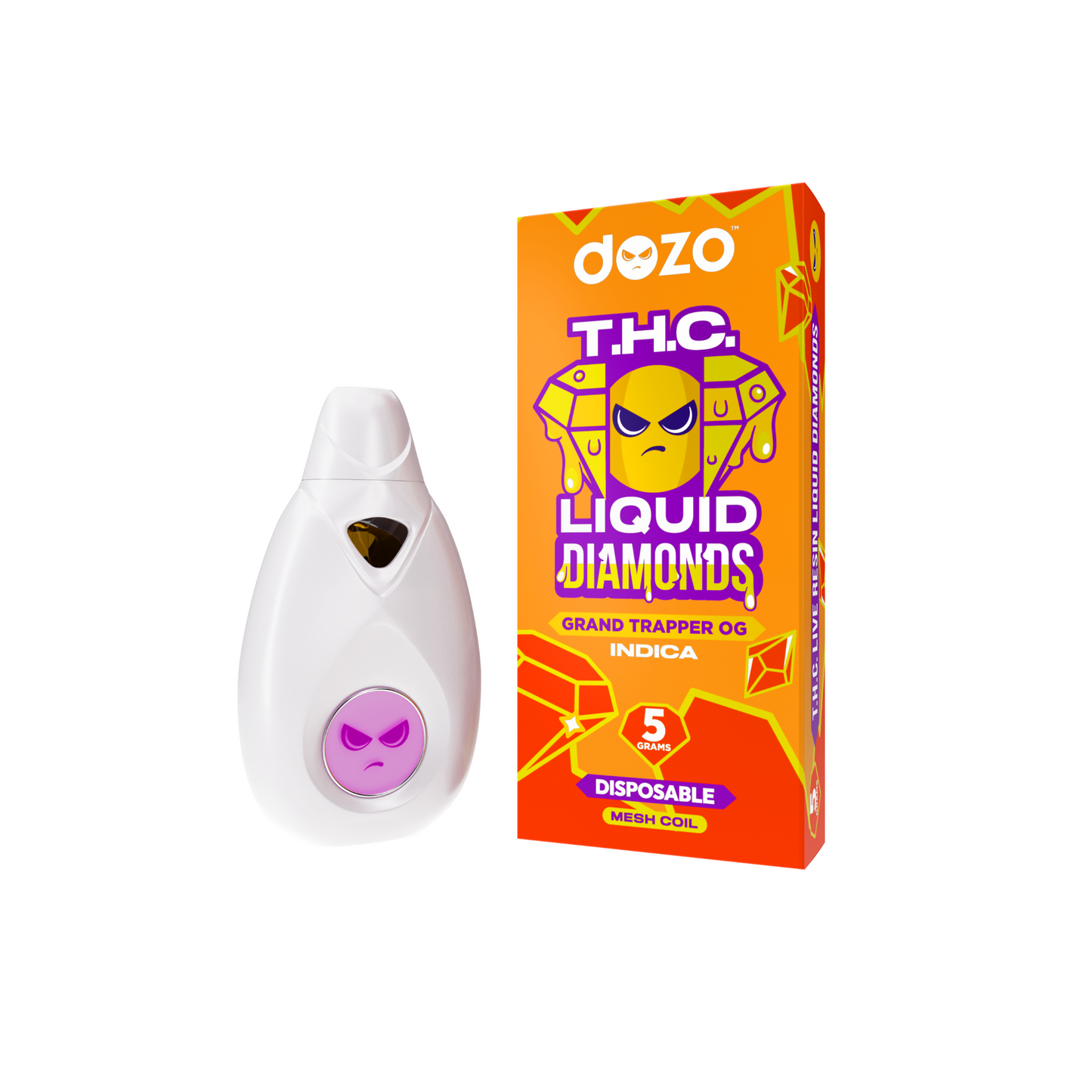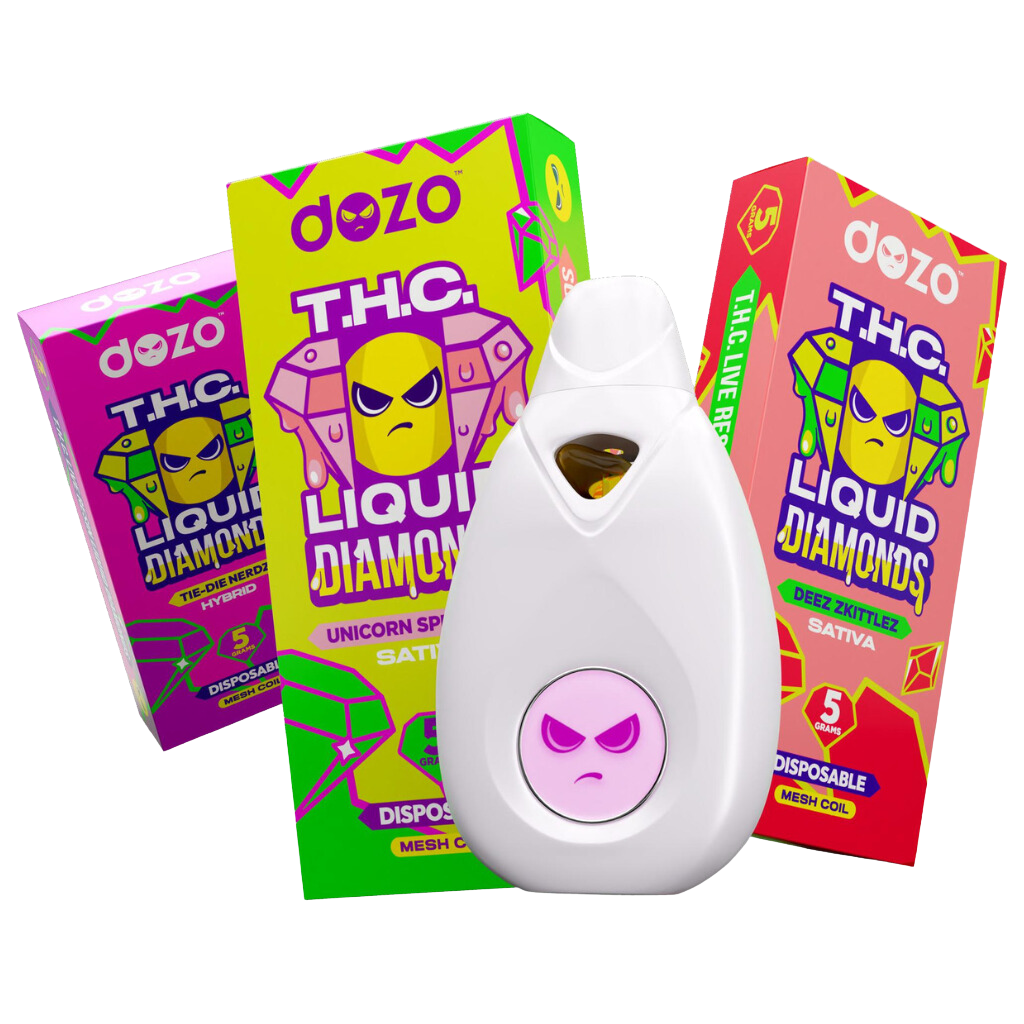 Get more, Get the best
Inside every vape lies a generous 5 grams, not just of ordinary components, but the absolute finest quality ingredients.
You're not only getting more, you're getting the best.
A potent blend of THC-A Diamonds, THC-P, Delta 8 THC, Delta 10 THC, CBD Live Resin, and Natural Terpenes takes you on a powerful journey.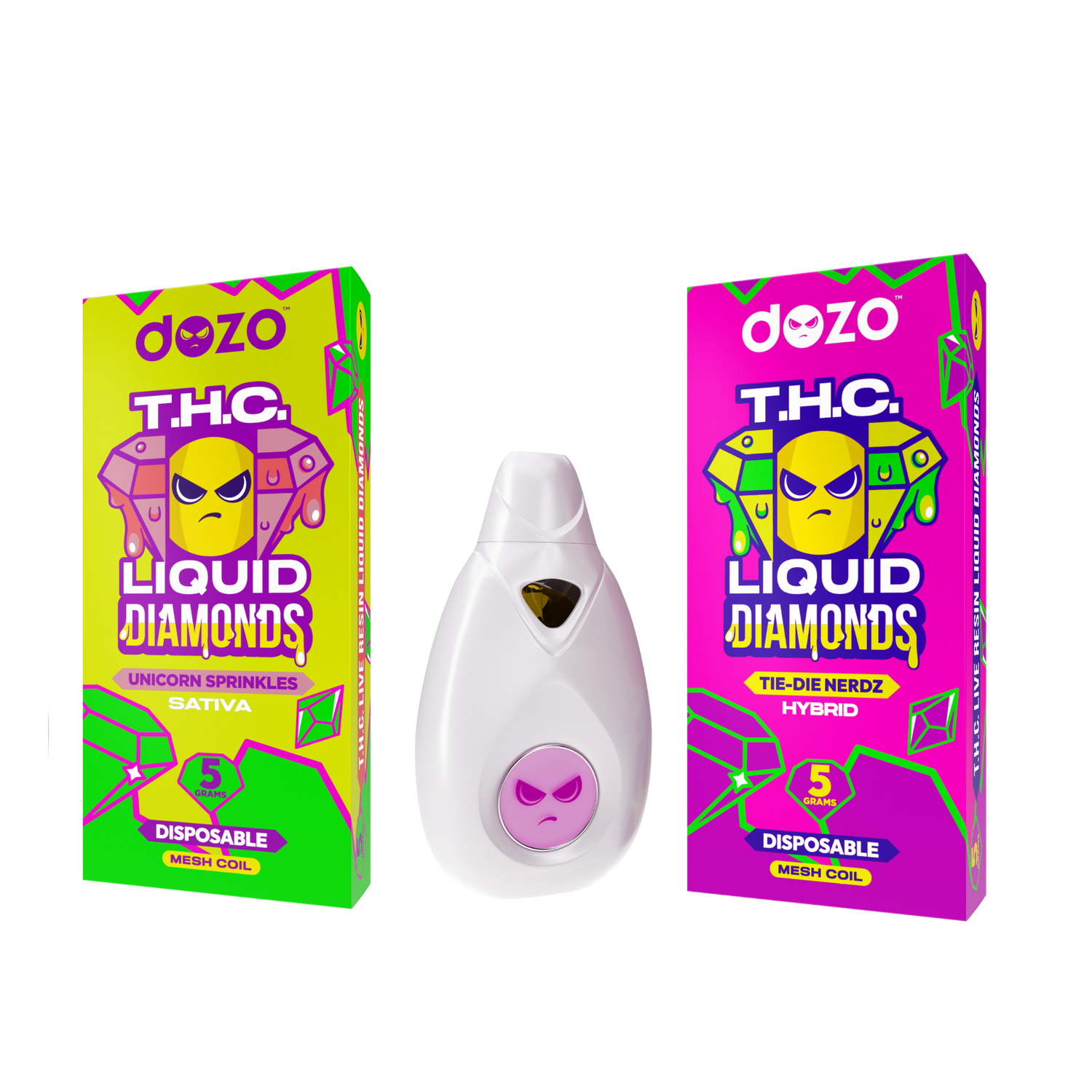 Not just another Vape, but a revolution in the making
Brace yourself for not just effects, but robust and immediate results that leave a lasting impression. With Liquid Diamonds Vape, you're not just satisfied, you're impressed.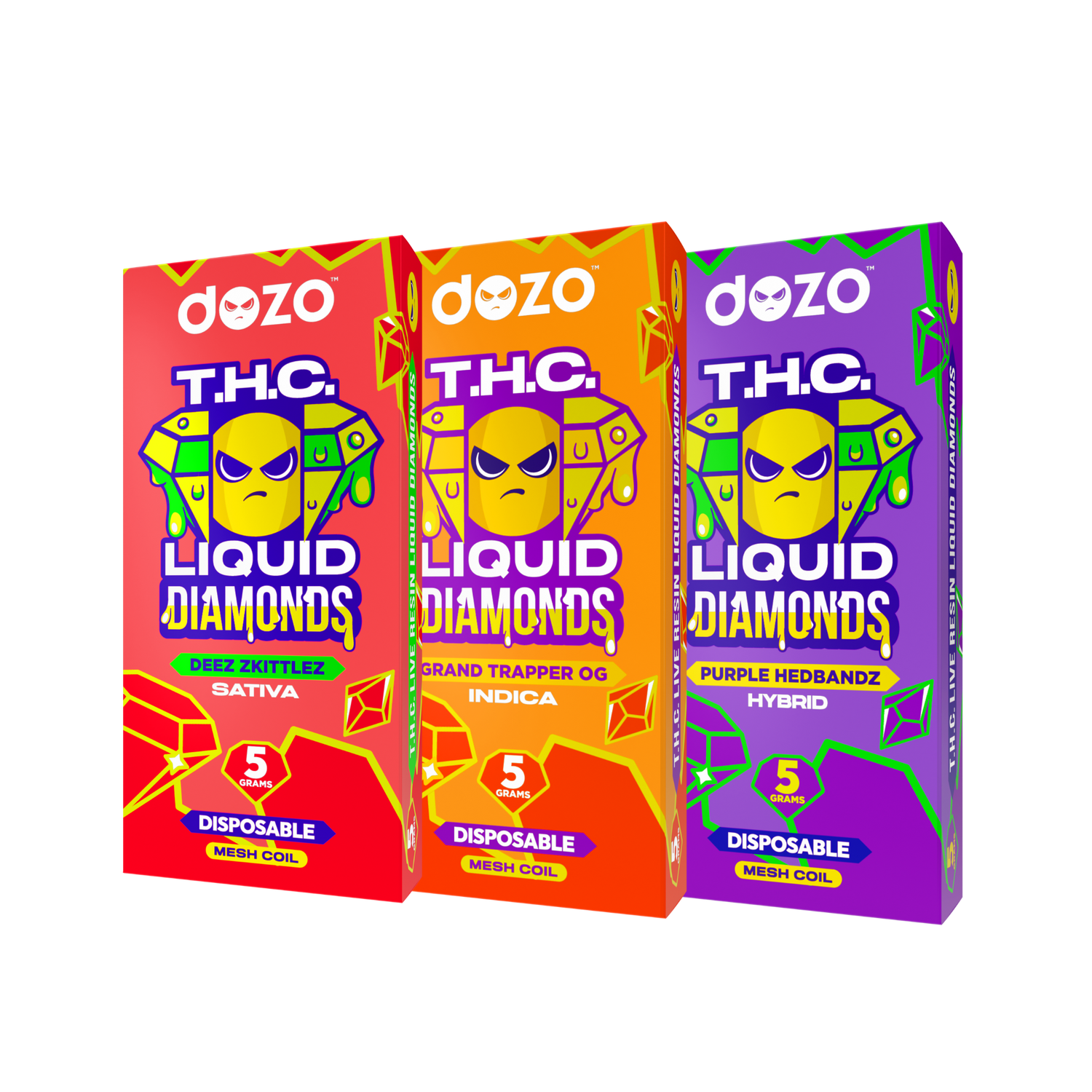 And the cherry on top
100% USA-grown hemp. Because with Liquid Diamonds Vape, you're not just supporting local, you're ensuring absolute quality.