Regular price
Sale price
$39.97 USD
Unit price
per
Sale
Sold out
Details
Content: Each pack contains 2 prerolls, each filled with 1.5g of premium ingredients
Ingredients: A natural and vegan blend of Industrial Hemp derived THC A flower, Muscimol, Muscarine, and THC
Effects: Space Banger Hybrid prerolls introduce powerful and long-lasting effects. Engage in a balanced journey of relaxation and stimulation, courtesy of this hybrid blend. The unique combination of Space Banger invites an equilibrium of calm focus and gentle invigoration, perfect for any time of the day.
View full details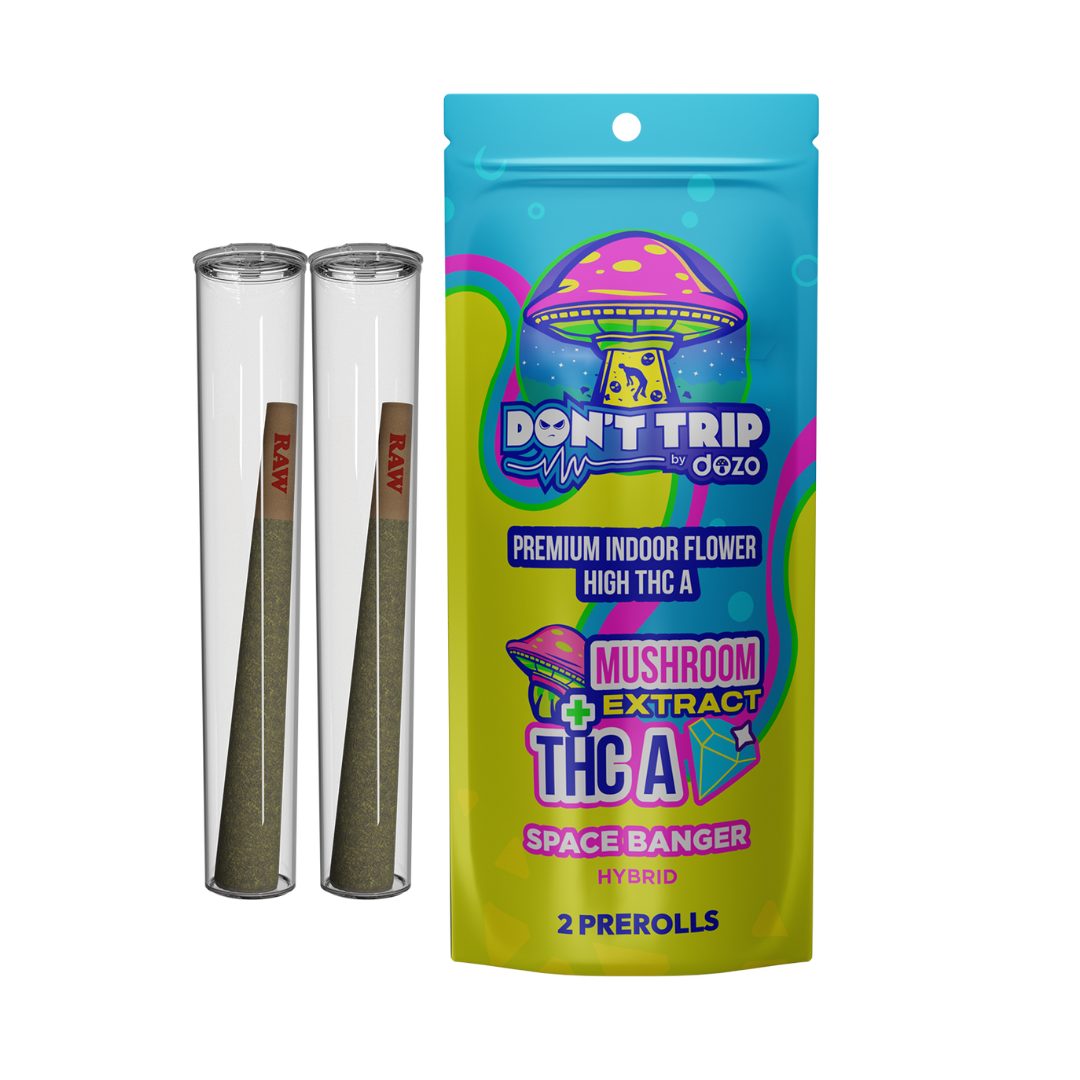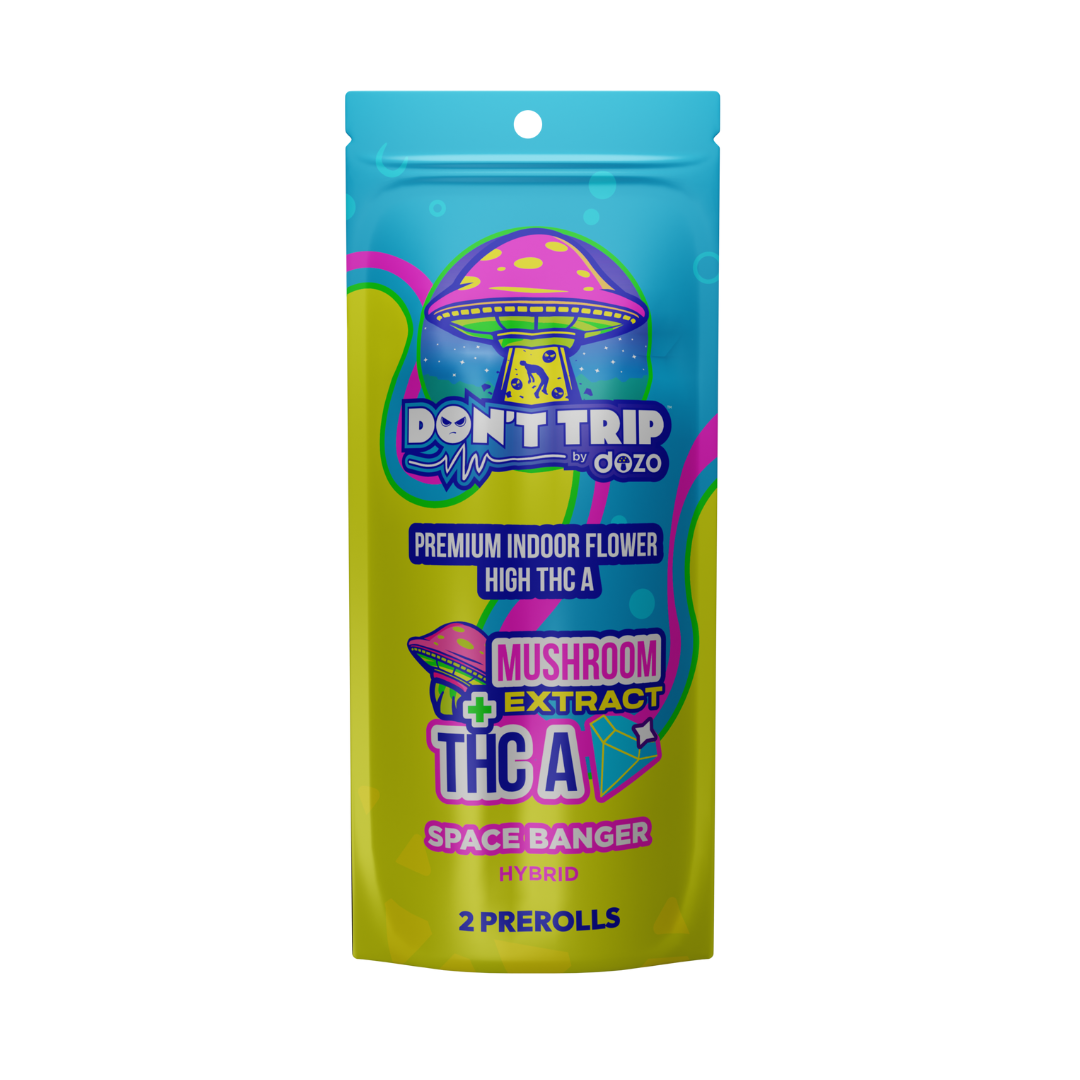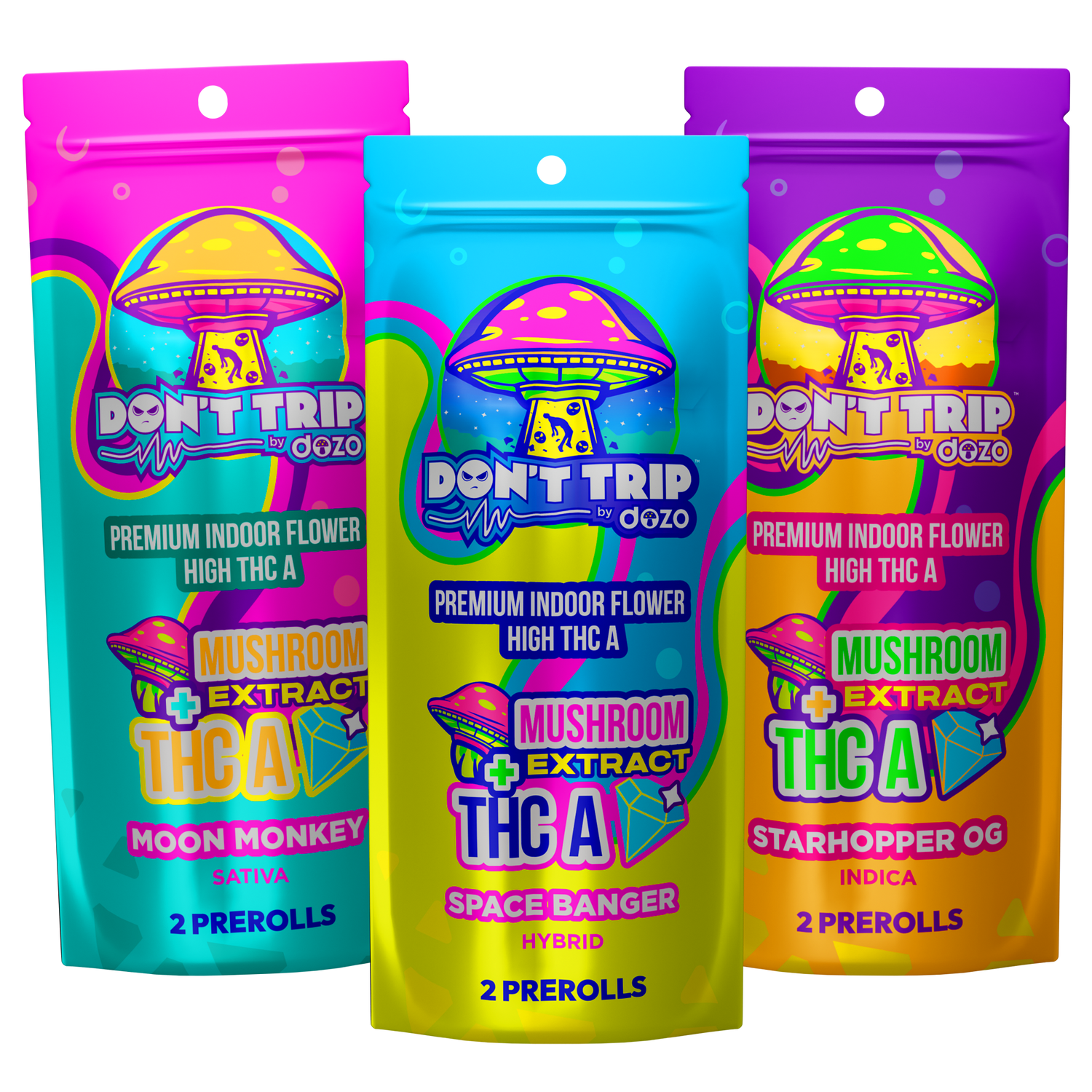 The Future of High
Dive into innovation with our groundbreaking THC A Diamond prerolls, enhanced with Mushroom Extract. Witness an exceptional journey as we unite the power of THC A diamonds and the intriguing allure of mushroom extract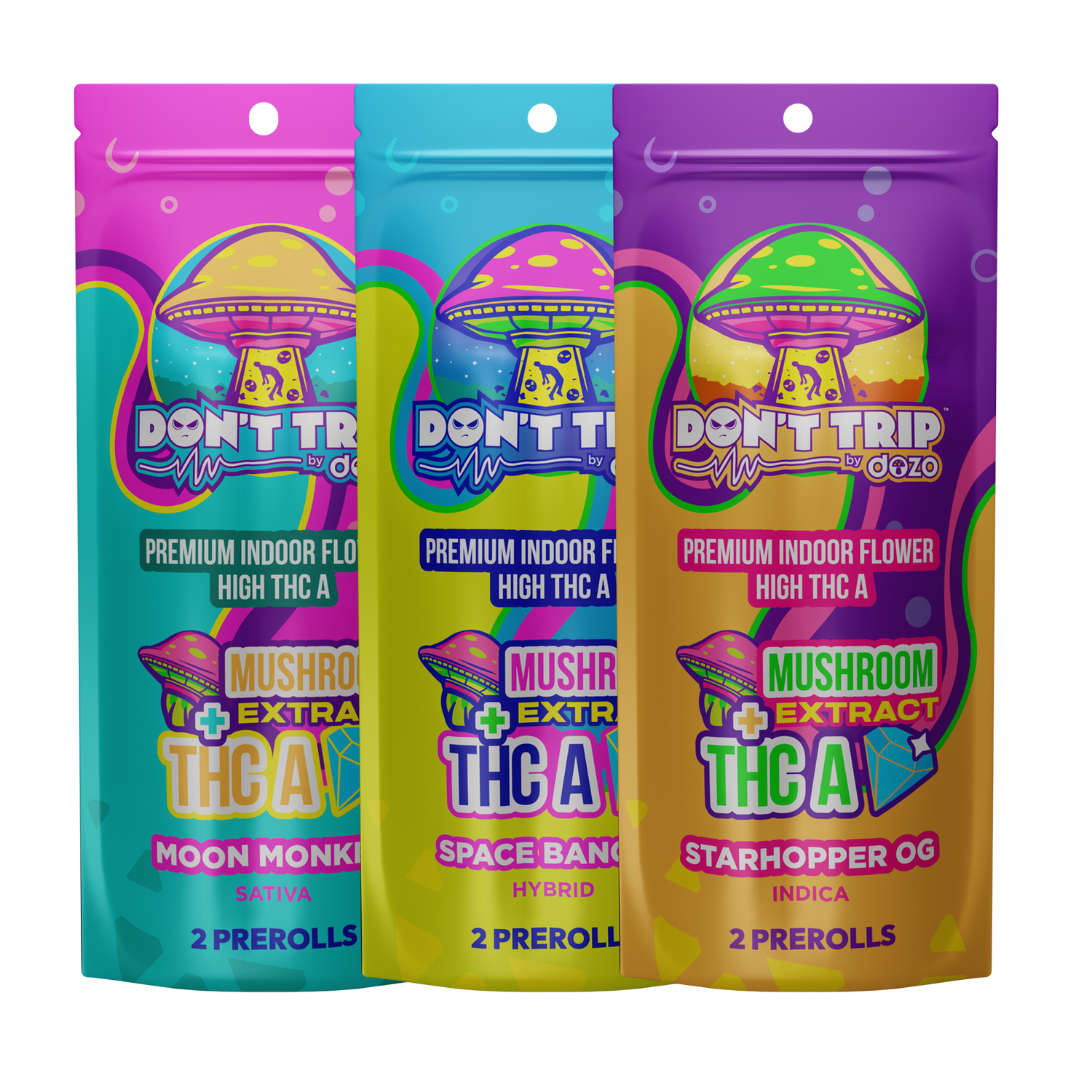 A New Realm of Euphoria
Submerge into an exceptional high like never before. Our proprietary blend of muscimol and THC A promises a euphoric state, an irresistible hint of trippiness, and a realm of expanded consciousness.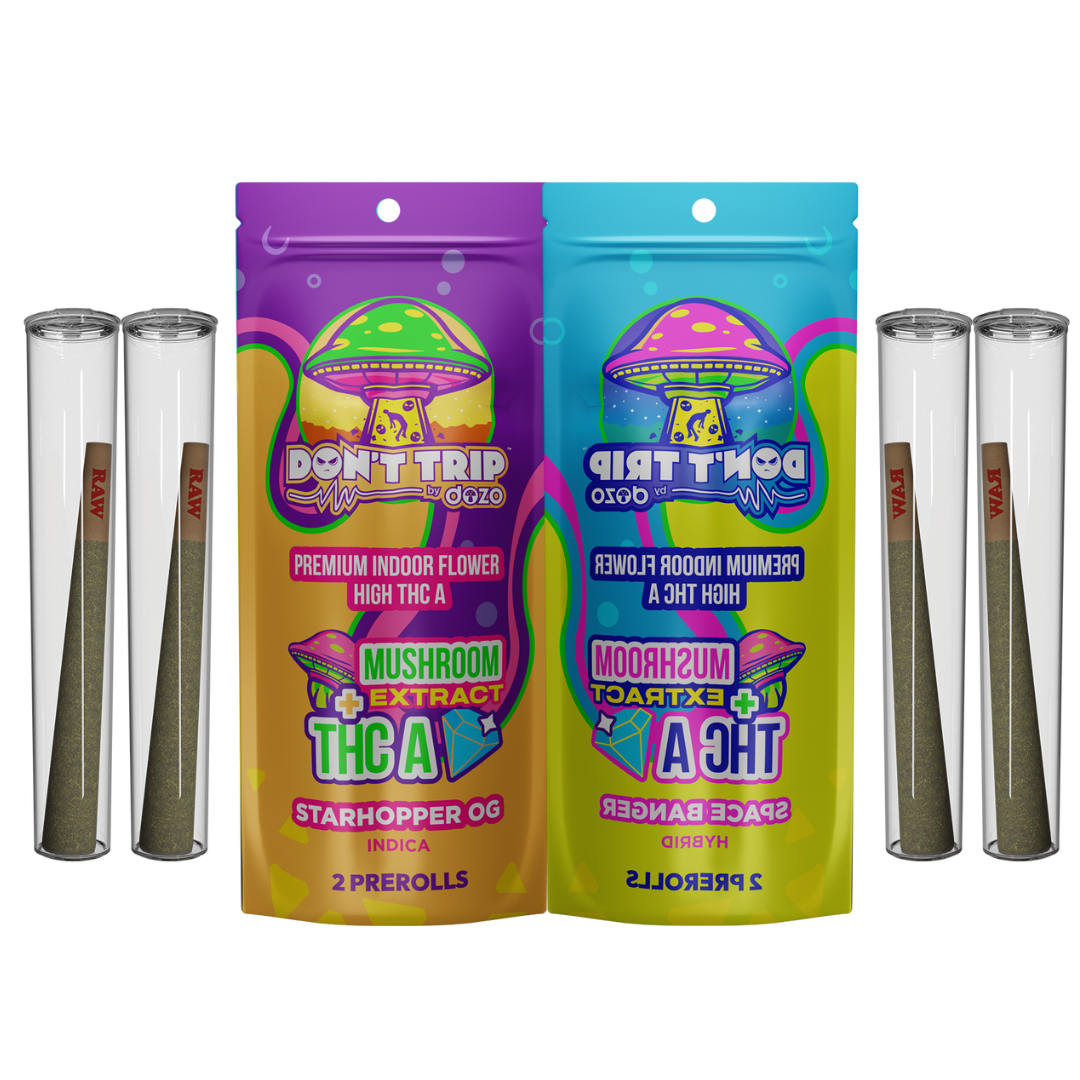 Artisan-Rolled Perfection
Savor the quality with every puff from our meticulously handcrafted prerolls. Each one, a work of art, rolled by experts for an effortless, gratifying experience. Upgrade your cannabis journey with our innovative THC A Diamond prerolls infused with Mushroom Extract - the point where innovation transcends to euphoria.