Regular price
Sale price
$34.98 USD
Unit price
per
Sale
Sold out
Details
Content: Every package of Baby J's | Pineapple Express comes with 7 individually hand-rolled joints, infused with a potent mix of Delta 8 Wax, HHC, THC-P, and CBD
Potency: Each joint weighs a half gram, delivering a total of 3.5g of high-quality, USA-grown hemp throughout the package
Taste: Experience the tropical delights of the Pineapple Express strain, taking you on a sensory journey with its sweet, pineapple-inspired flavors
Legal Status: Crafted from 100% USA-grown hemp, these pre-rolls are fully legal under relevant regulations
Effect: The synergistic fusion of Delta 8 Wax, HHC, THC-P, and CBD provides a well-rounded effect. You can anticipate a rush of euphoria and a boost in creativity, akin to a joyous ride on a rollercoaster through an island of vibrant and juicy pineapples. These joints are your ticket to an exhilarating and fruit-filled adventure.
View full details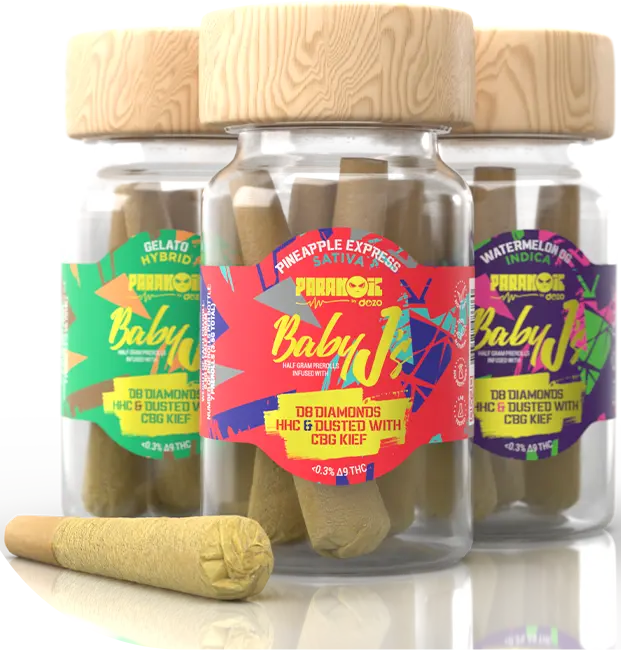 DANK & DELICIOUS
All the fower strains we use in our Dozo Baby J's are grown indoors by the best American hemp cultivators. The heavy buzz & mouthwatering flavors are unmatched!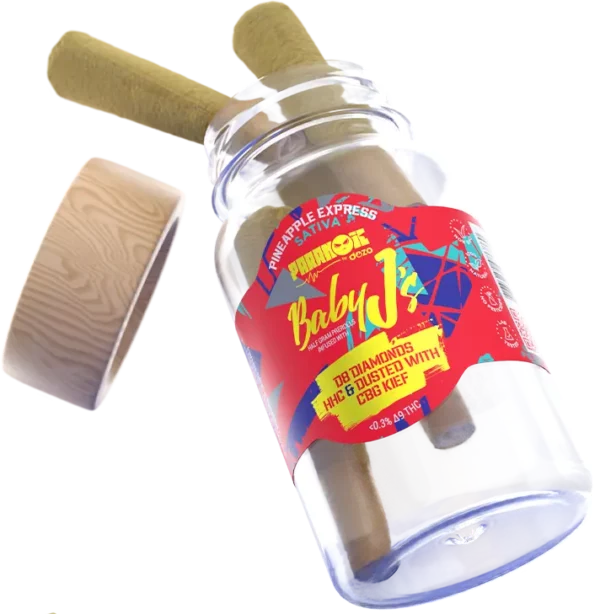 FLY HIGH
Get set for takeoff with Dozo Baby J's - your passport to a high-flying, long-lasting cloud cruise! Don't let their size fool you; these little joints are powerhouses, perfectly blending Delta 8 , HHC, THCP., and CBD. for an unforgettable ride. Just a few puffs and you're in for some serious head change. Ideal for solo chill or passing around with pals, Dozo Baby J's serve up big power in a tiny package!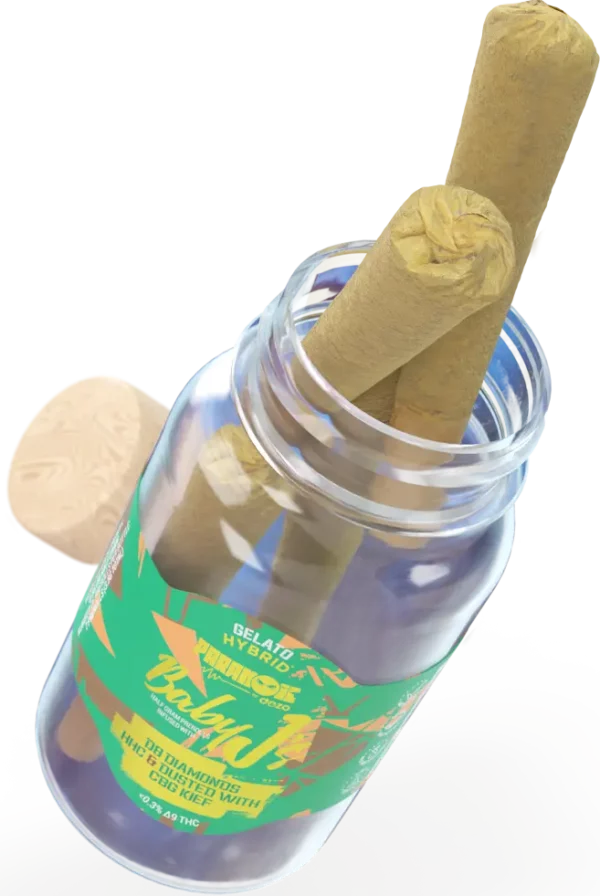 QUALITY UNMATCHED
Here at Dozo Baby J's, we're all about quality. Each hemp flower batch gets a serious check-up before it becomes a Baby J. If it doesn't meet our sky high standards, it's a no-go. So with Dozo Baby J's, you can trust you're getting the top shelf with every hit!