Regular price
$55.00 USD
Sale price
$39.00 USD
Unit price
per
Sale
Sold out
Details
Content: Each pouch contains 10 gummies, offering a medley of Mushroom Extract, Muscimol, Muscarine, and D9 THC
Potency: Each pouch delivers a total of 7000mg Mushroom Extract and 100mg D9 THC. Each individual gummy provides 700mg of

Mushroom Extract

, coupled with 10mg of D9 THC
Taste: Indulge in the succulent and irresistible flavor of Bluberry Nebula.
Legal Status: These products do not contain Psilocybin and are perfectly legal. Enjoy without concern, because, as we say, don't trip, it's legal
Effect: Step into the boundless universe of your mind with Don't Trip Mushroom + Delta 9 Gummies. The magical marriage of Amanita Muscaria mushroom extract and Delta 9 THC in each gummy guides you through the labyrinth of the subconscious, illuminating dark corners with the lamp of clarity. Imagine seeing the world not as it is, but as it could be. Don't just dream, live it.
View full details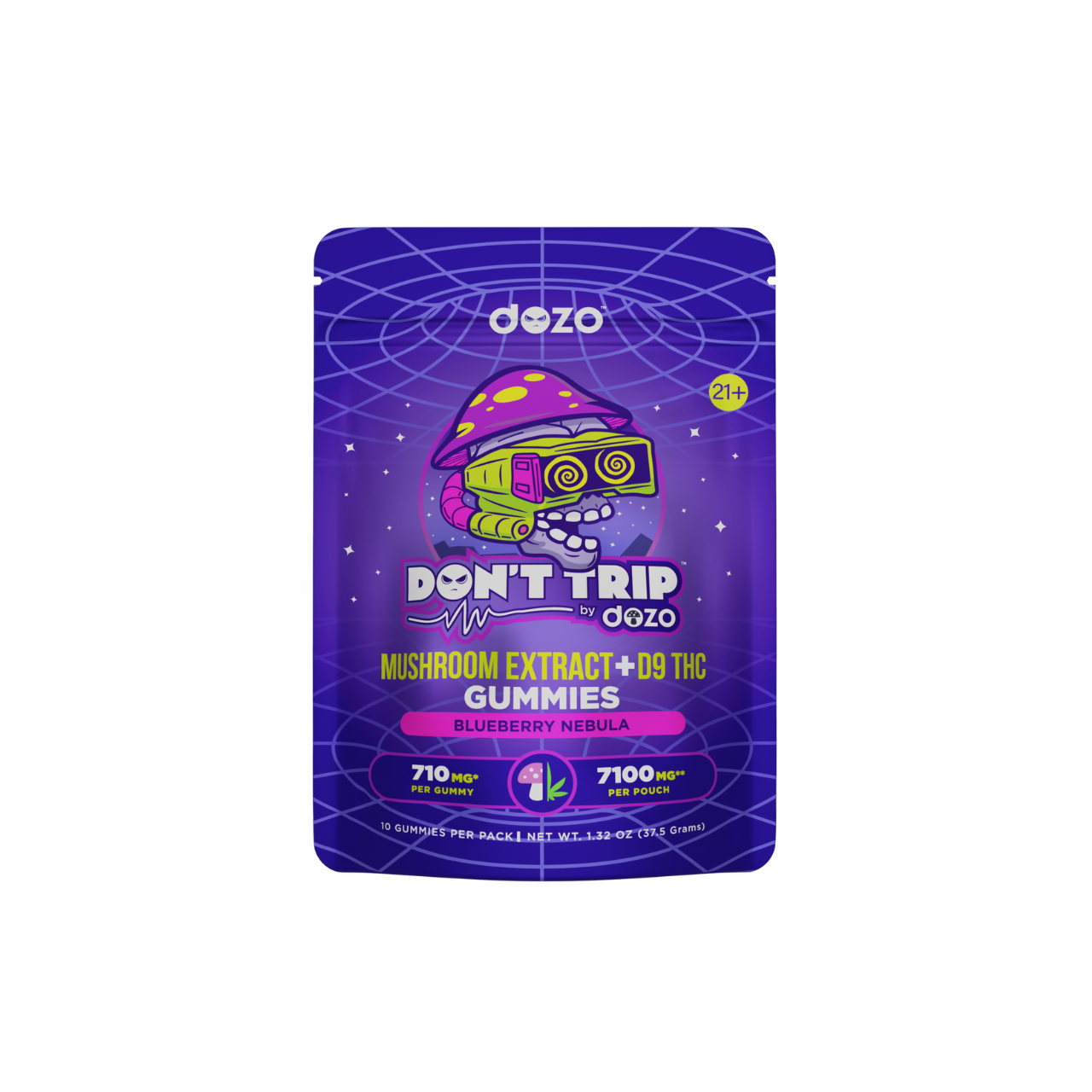 FREQUENTLY BOUGHT TOGETHER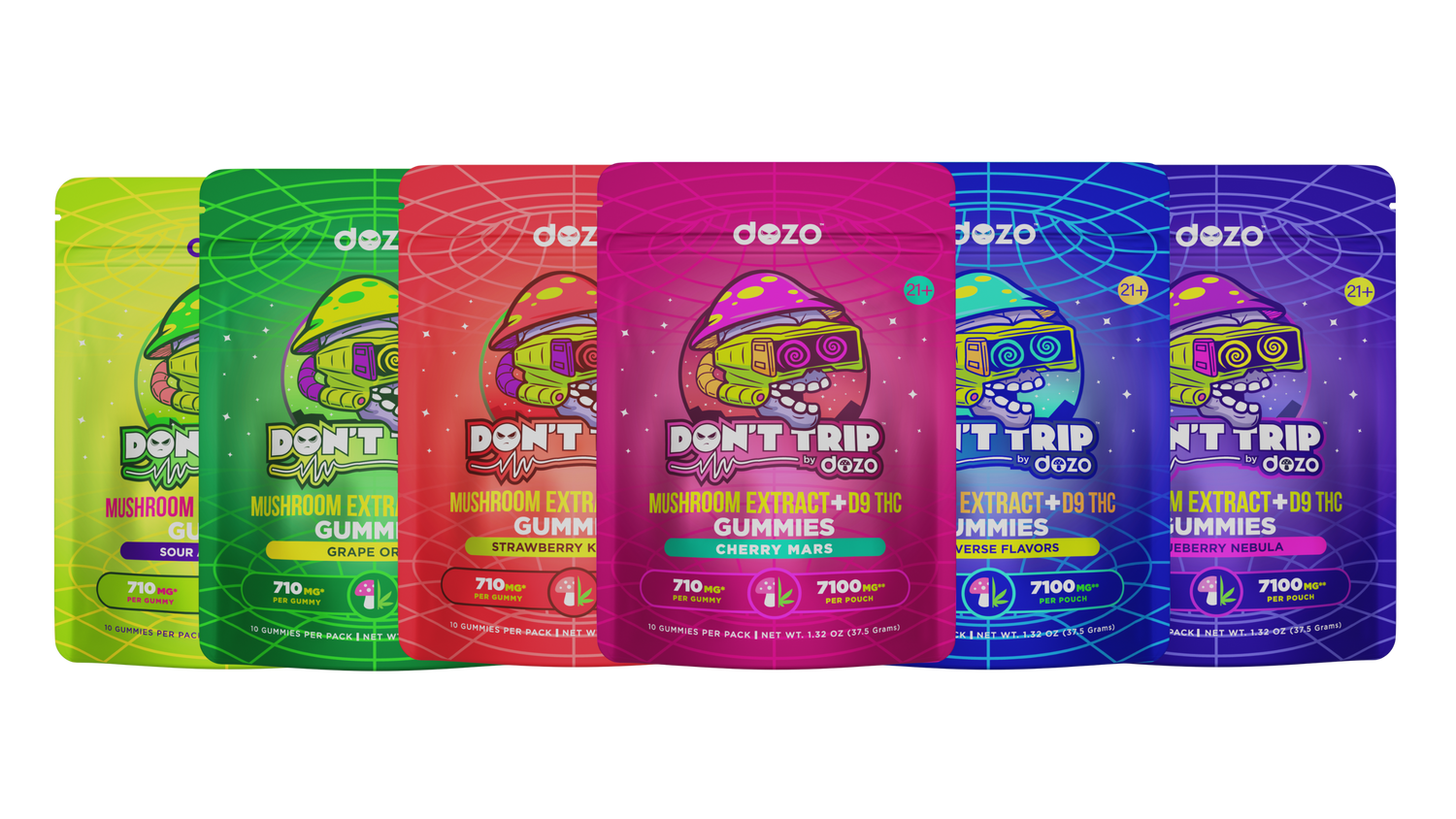 Taste Meets Tranquility
Your taste buds are in for a treat with our assortment of delectable flavors. Delivering a soothing and enjoyable experience, all without any Psilocybin. Relax, relish, and enjoy the serene journey of Don't Trip Mushroom + Delta 9 Gummies - where extraordinary experiences are not just possible, they're perfectly legal.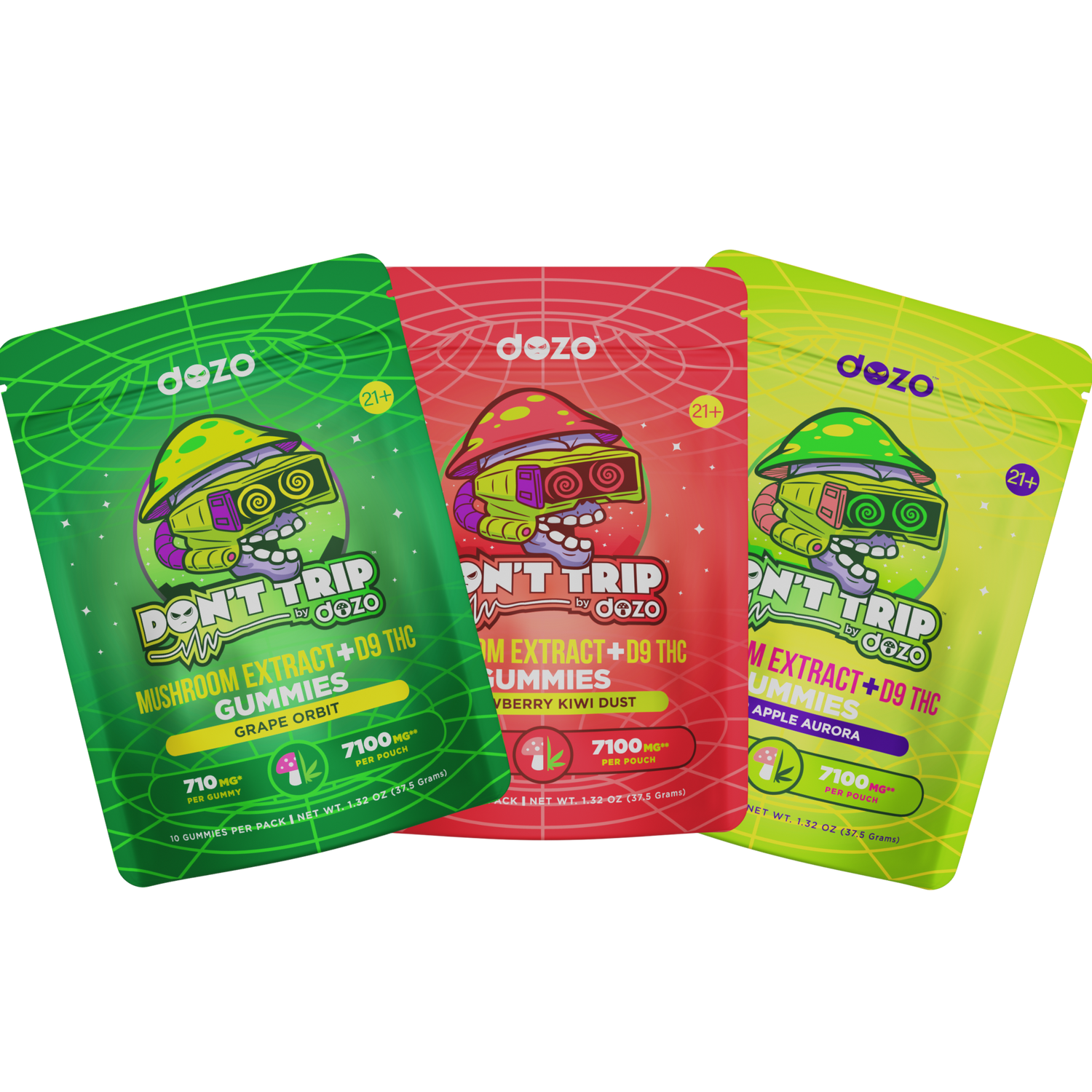 Powerful Blend, Lasting Effects
Each pouch is a treasure trove, packed with 7100mg of Mushroom Extract. Every gummy is a perfect balance of 700mg Muscimol & Muscarine with 10mg D9 THC. With ten of these power-packed gummies per pouch, you're promised a journey that doesn't fade but lingers, ensuring a long-lasting, unforgettable voyage.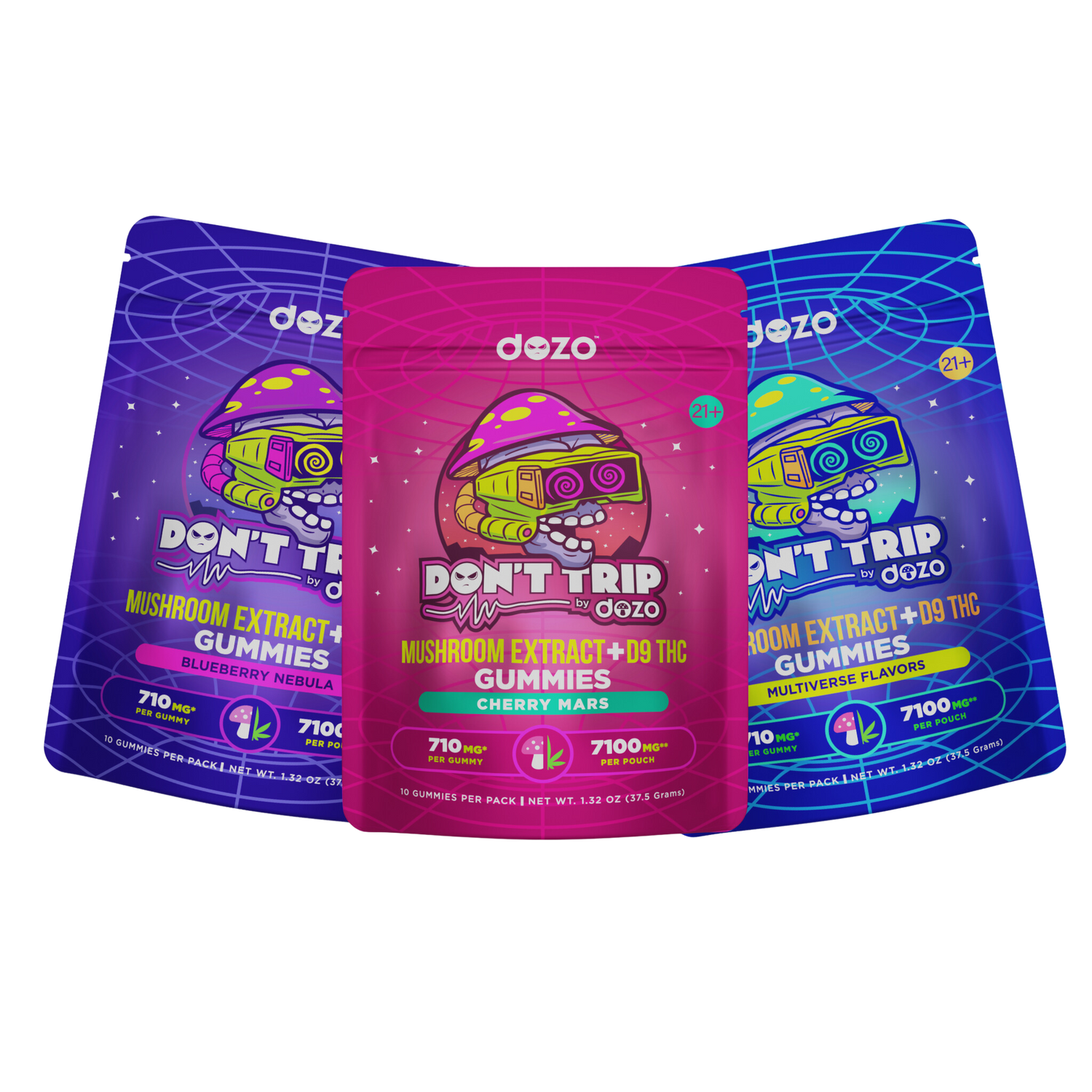 Experience Unrivalled Tranquility
Don't Trip Mushroom + Delta 9 Gummies - a harmonious blend of the world's finest elements for an unmatched edible experience. Immerse yourself in the extraordinary and dive into the unknown.