Regular price
Sale price
$39.97 USD
Unit price
per
Sale
Sold out
Details
Content: D9 Smasher | Sour Apple (Indica) offers 20 multi-cannabinoid gummies per pouch. Each gummy incorporates an extensive spectrum of cannabinoids: Delta 9 THC, Delta 10 Live Resin, HHC, THC-P, and THC-JD, along with live terpenes for an enhanced experience.
Potency: Delivering 500mg per gummy, this pouch offers a total of 10000mg, providing a potent hemp-derived delight.
Taste: Relish the invigorating taste of sour apple, giving you a refreshing and tangy sensation with every bite.
Legal Status: These gummies are 100% hemp-derived and federally compliant, so you can enjoy them without a worry.
Effect: The potent combination of cannabinoids in these gummies induces long-lasting and powerful effects. With an indica blend, expect a more body-centered experience that could lead to enhanced relaxation and stress reduction. Remember to start with a smaller dosage and adjust as needed.
View full details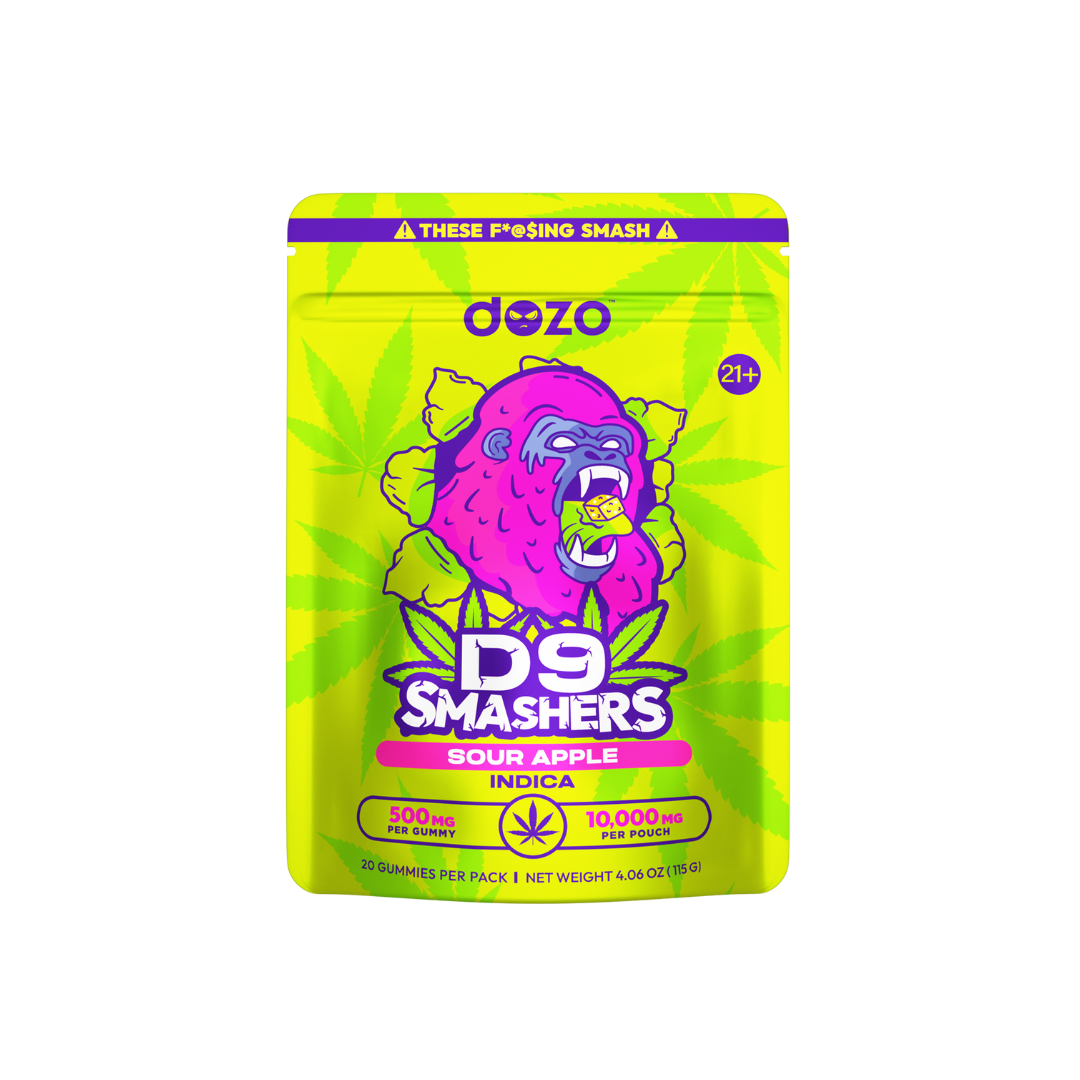 Multi-Cannabinoid Delight
Experience the potent embrace of the DOZO Delta 9 Smasher. These multi-cannabinoid gummies deliver a potent punch that's perfectly balanced.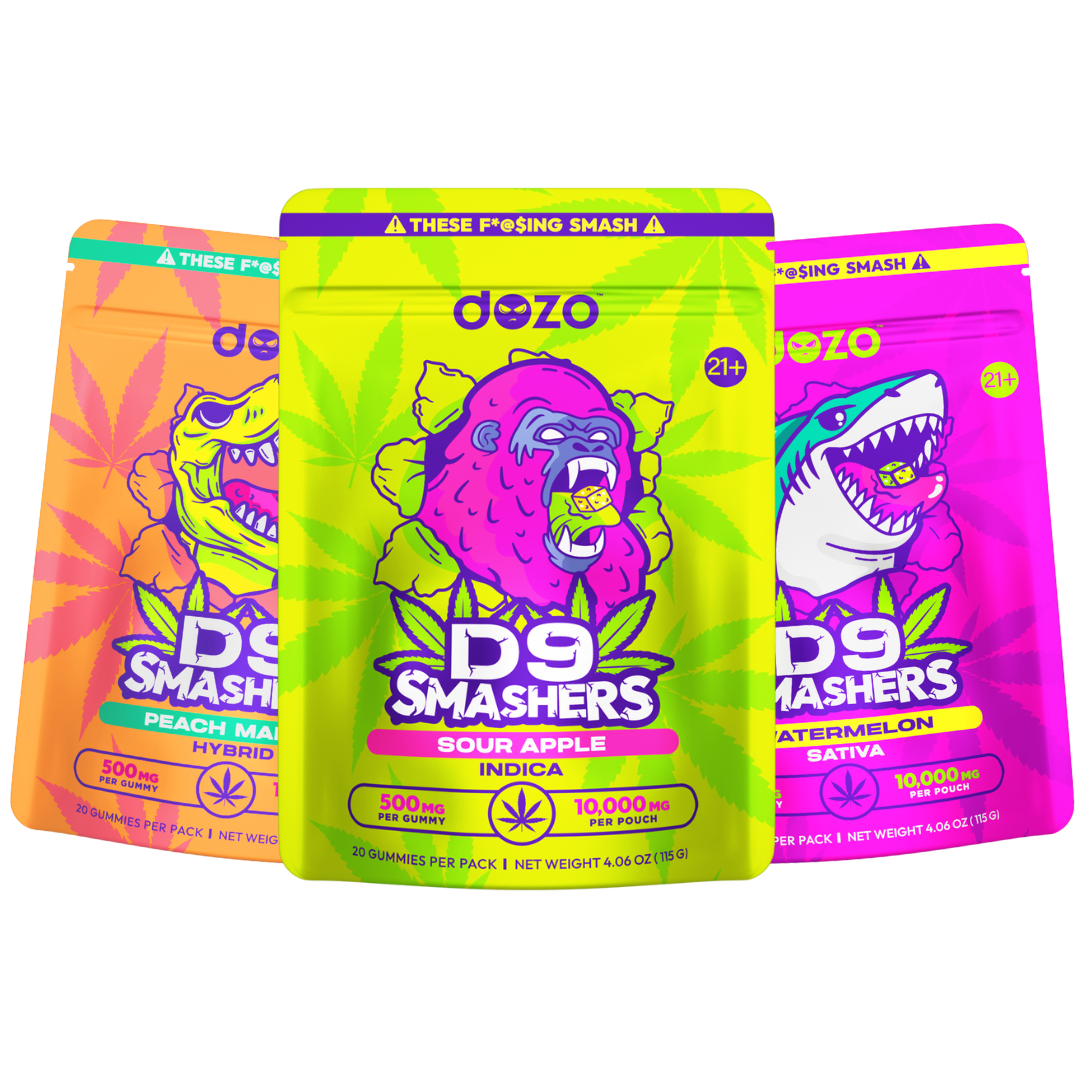 All-Natural, All-Vegan
DOZO Delta 9 Smasher isn't just about the journey, but also about how it's made.
100% derived from hemp, these gummies adhere to federal compliance and vegan dietary requirements, crafted solely from natural ingredients.
The DOZO Delta 9 Smasher – where powerful sensations meet mindful consumption.