Regular price
Sale price
$39.97 USD
Unit price
per
Sale
Sold out
Content: Delta 11 Live Resin, Delta 8 THC, HHC, THC-P, THC-JD - and live terpenes.
Potency: Each pack contains 20 gummies, each carrying a substantial 125mg, totaling 2500mg per pack.
Legal Status: These gummies are produced using 100% USA-grown hemp, making them federally compliant.
Effect: Strawberry Cough, a Sativa strain, presents an immediate, potent and enduring effect. Every gummy offers a vibrant, energizing journey, like the first flush of dawn after a long night. It's a rush of revitalizing energy, as uplifting as the vibrant laughter of a summer breeze. The world seems to glisten anew, each hue more vivid, each sound more harmonious. 
Ingredients: Made from only natural, vegan-friendly ingredients.
View full details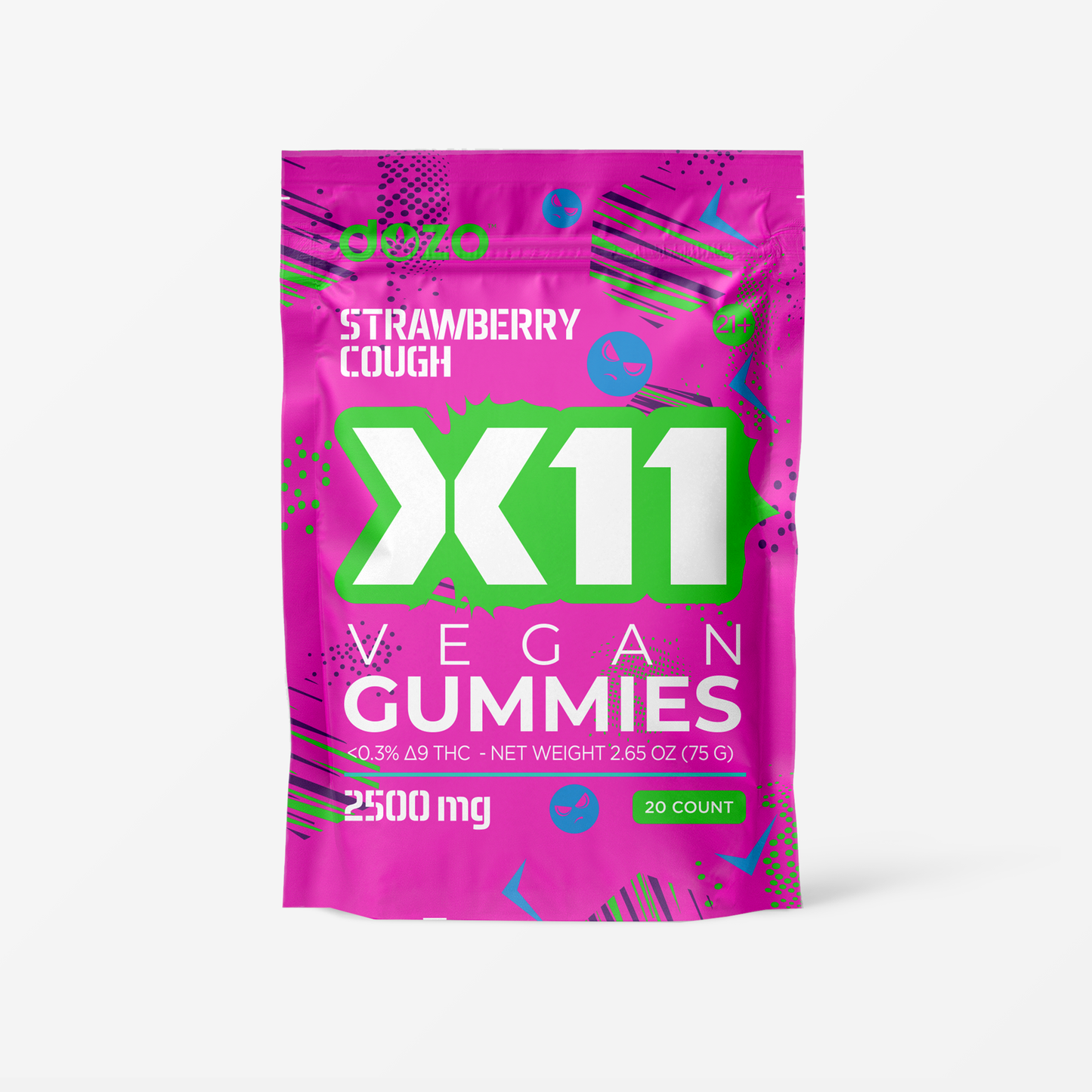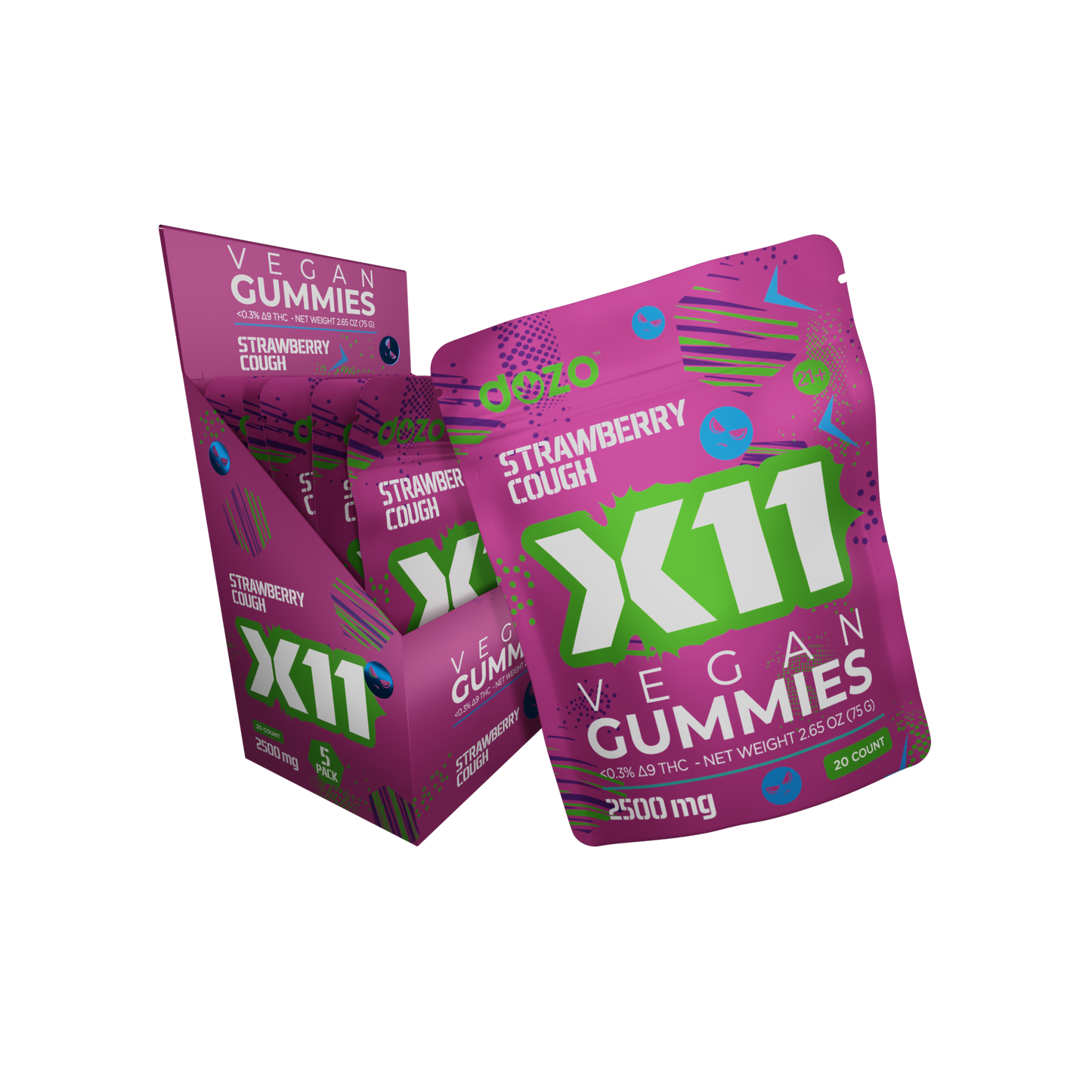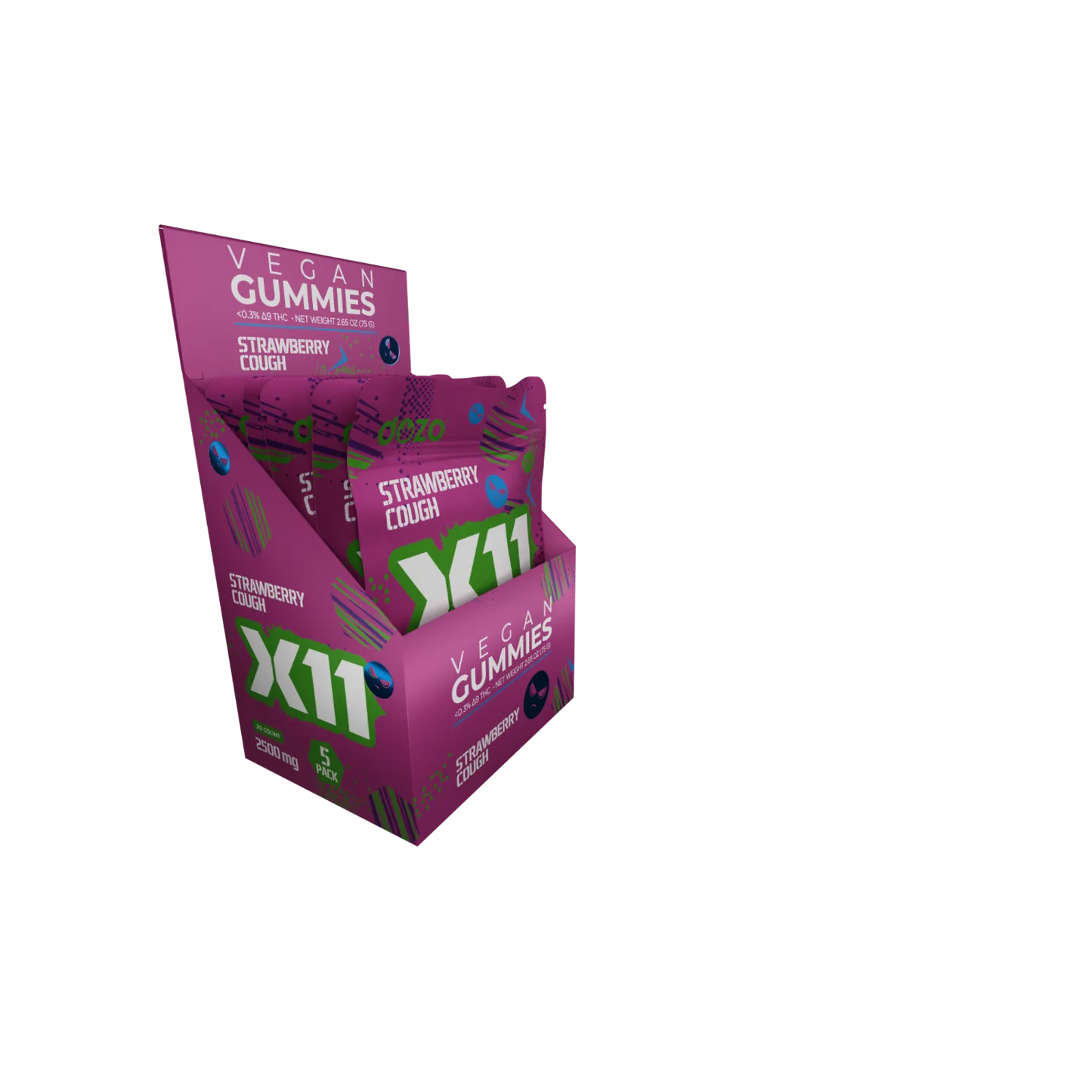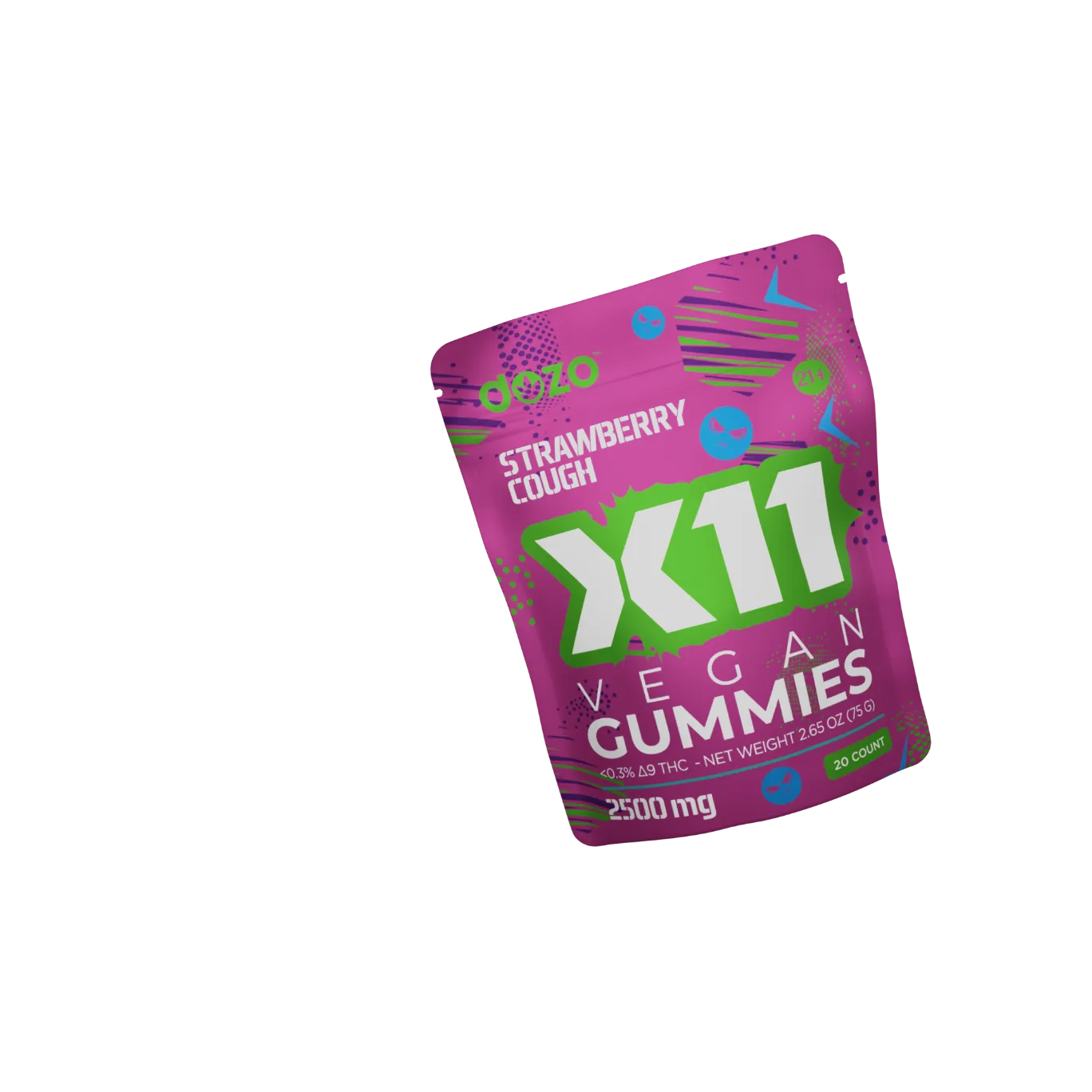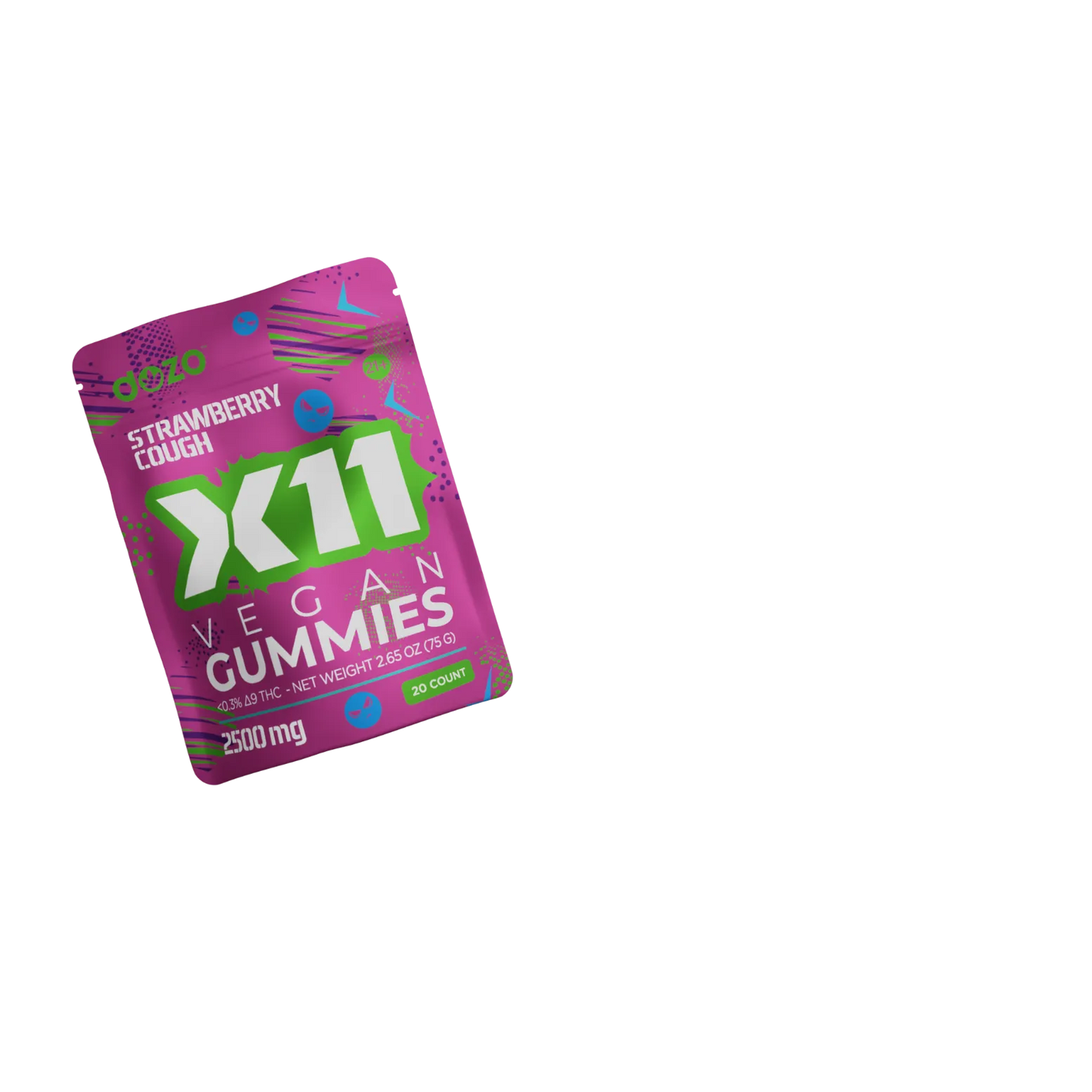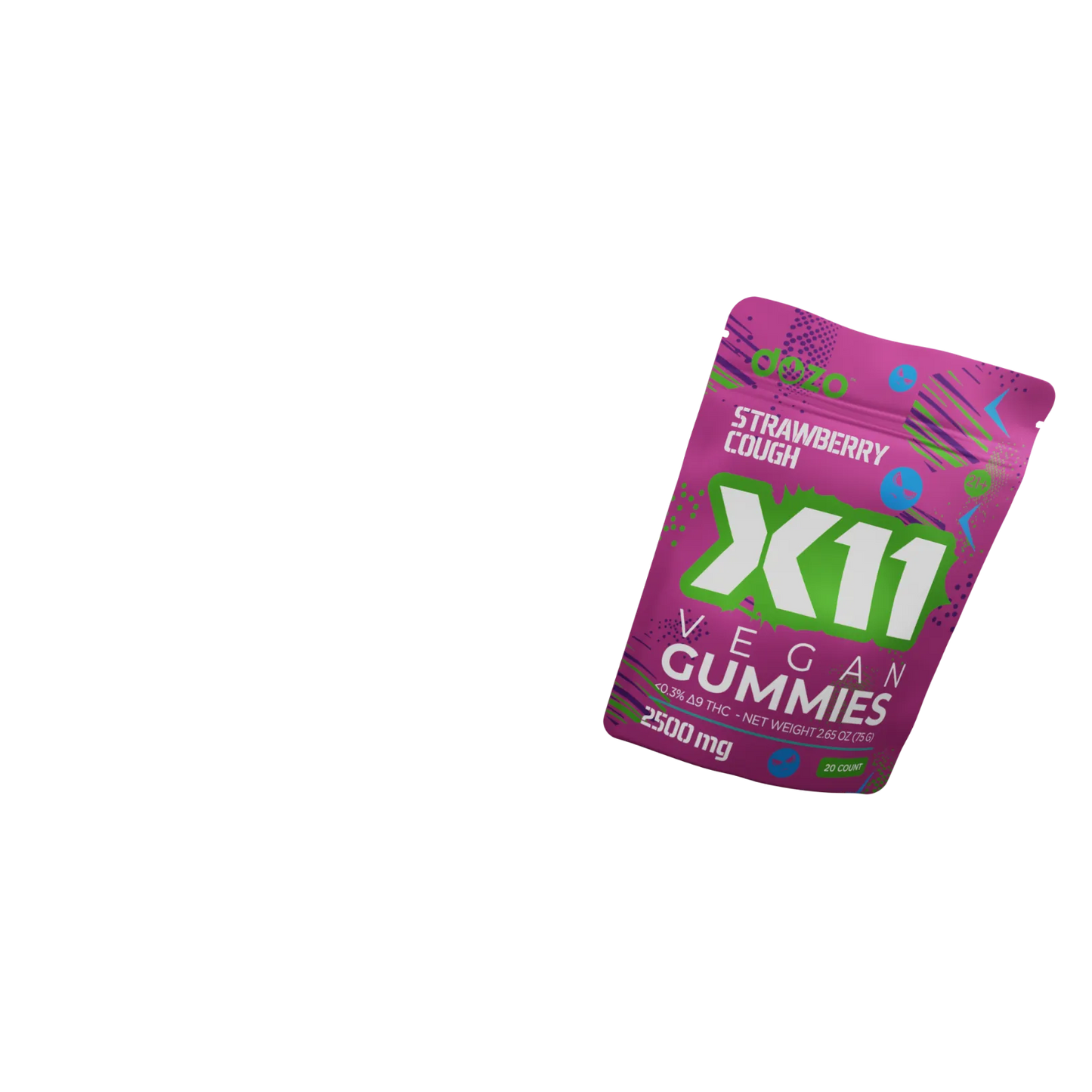 THE DANKEST FLAVORS
Check out our X11 Gummies, rocking three killer flavors – Strawberry Cough for the Sativa fans, Wedding Cake if you're into Hybrids, and Forbidden Fruit for the Indica lovers.
We take time crafting each gummy with vegan goodies and top-grade canabinoids, creating a perfect harmony of taste and kick. Get ready for a taste bud party and mind-cool vibes with each bite. Enjoy!
5 ELEVATING CANABINOIDS
Got a canabinoid hankering? Get your hands on Dozo's X11 Gummies! These gems are packed with our secret mix of Delta 11 live resin, Delta 8 THC, HHC, THC-P, and THC-JD – that's a killer combo of 5 potent canabinoids for max pleasure and potency.
Each gummy's got 125mg, and you're getting 20 in a bag. So whether you're on-the-go or chilling at home, you've got the perfect dose ready. Dig in!
TOP-TIER QUALITY
Ready for some top-tier cana'binoid goodness? With a whopping 2500mg per bag, our X11 gummies are here to impress with power and quality. Every single batch gets a serious check-up from third-party labs to make sure they're hitting our sky-high standards.
Want proof? We've got up-to-date COAs for your peace of mind. You can trust you're always getting the cream of the crop with our cannabis goodies. Try 'em out!