Regular price
$55.00 USD
Sale price
$39.00 USD
Unit price
per
Sale
Sold out
Details
Content: Each pouch of Strawberry Kiwi Dust contains 10 delicious gummies, each infused with a potent blend of Mushroom Extract, Muscimol, Muscarine, and D9 THC.
Potency: Every pouch delivers 7100mg of Mushroom Extract and 100mg of D9 THC. Each single gummy offers 700mg of Muscimol & Muscarine and 10mg of D9 THC, designed for your pleasure.
Taste: Immerse yourself in the exotic and refreshing blend of Strawberry and Kiwi that will tantalize your taste buds.
Legal Status: These products are Psilocybin-free and are fully legal. Enjoy without any worries because, don't trip, it's legal.
Effect: Consuming these Strawberry Kiwi Dust gummies could bring about a notable change in your daily life. Experience better sleep, reduced anxiety, and increased clarity as the potent blend of Muscimol, Muscarine, and D9 THC works together to promote a sense of well-being and inner peace. They may even stimulate creativity and assist in recognizing and reframing harmful habits. Embrace the potential for a more balanced life with don't trip.
View full details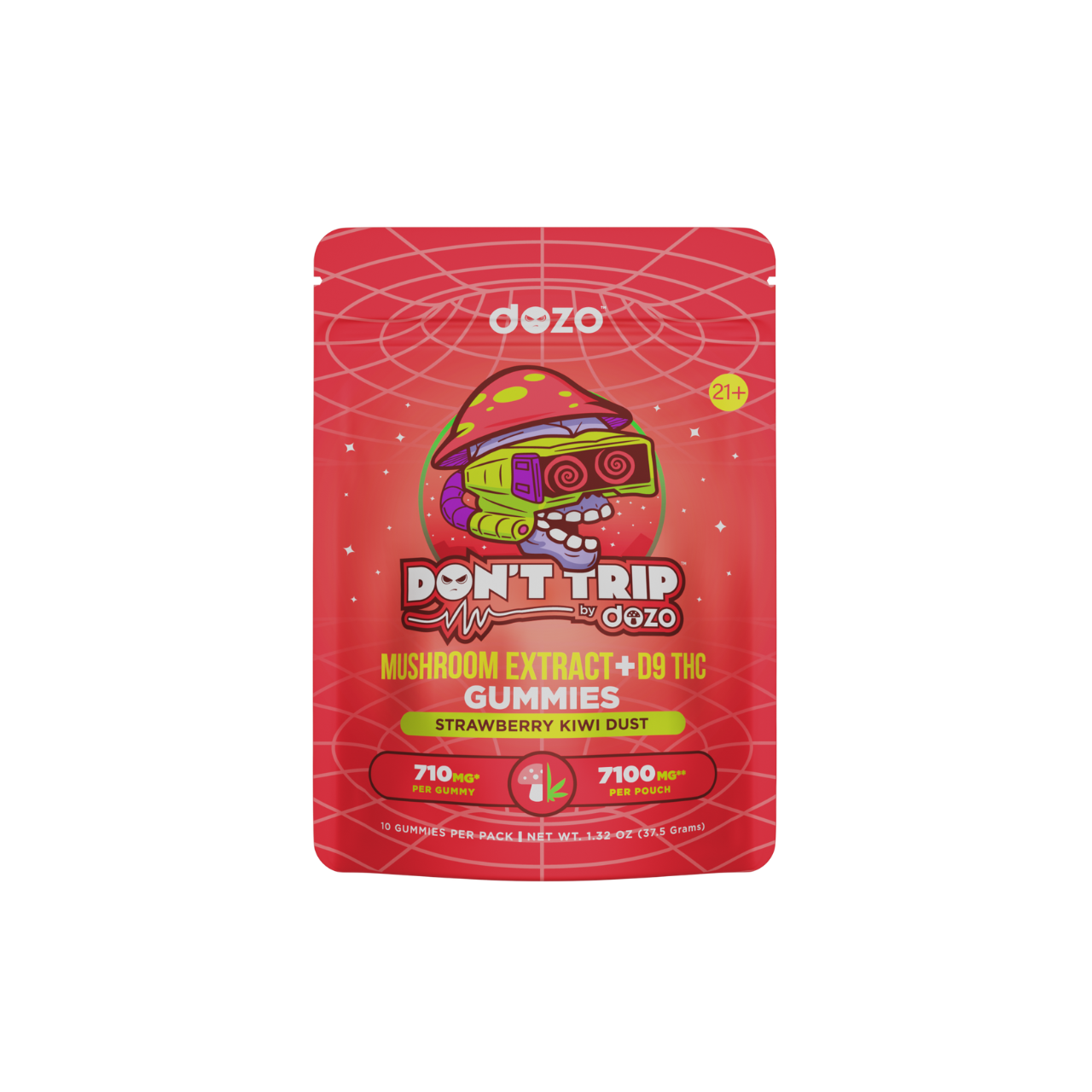 FREQUENTLY BOUGHT TOGETHER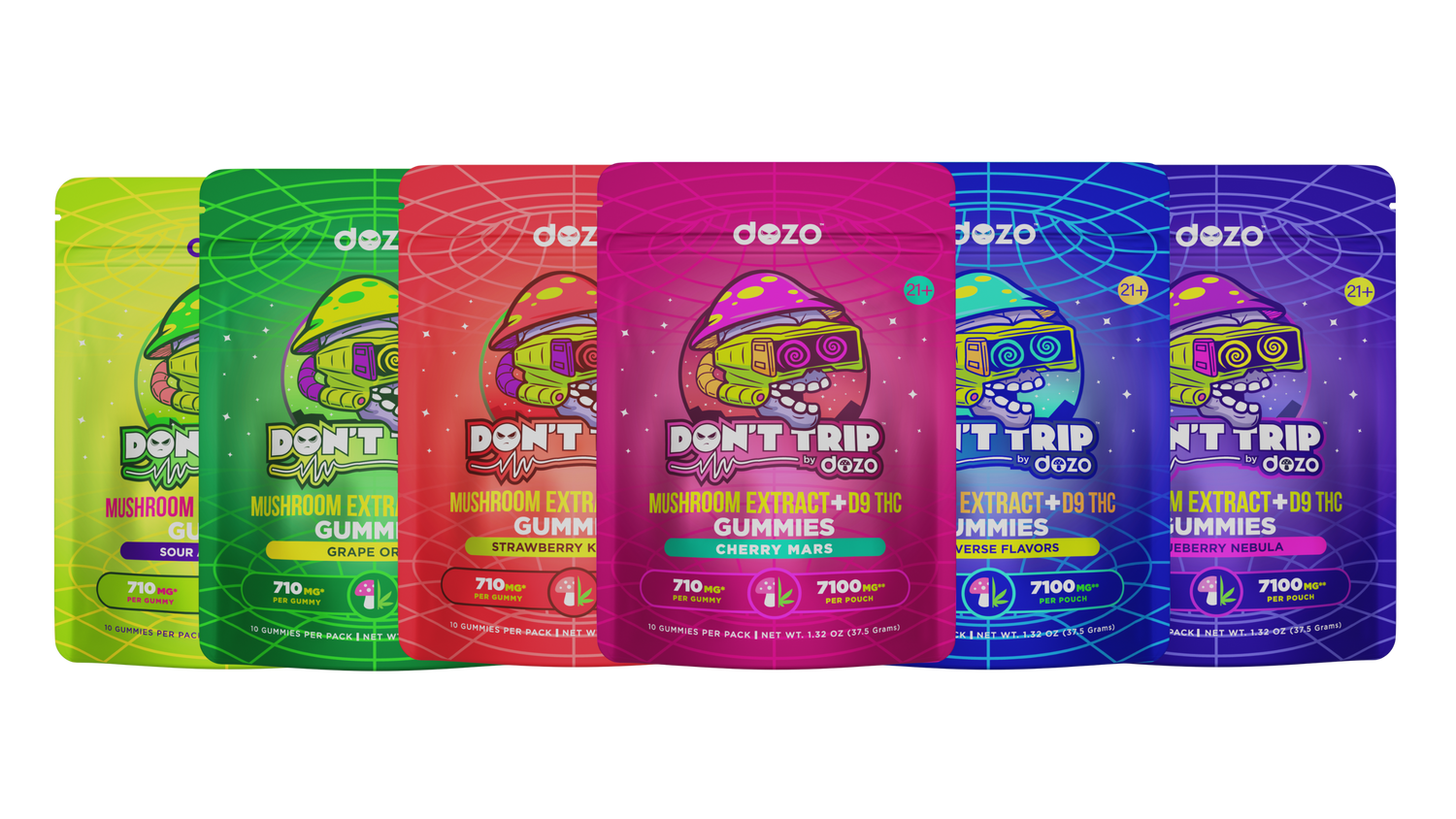 Taste Meets Tranquility
Your taste buds are in for a treat with our assortment of delectable flavors. Delivering a soothing and enjoyable experience, all without any Psilocybin. Relax, relish, and enjoy the serene journey of Don't Trip Mushroom + Delta 9 Gummies - where extraordinary experiences are not just possible, they're perfectly legal.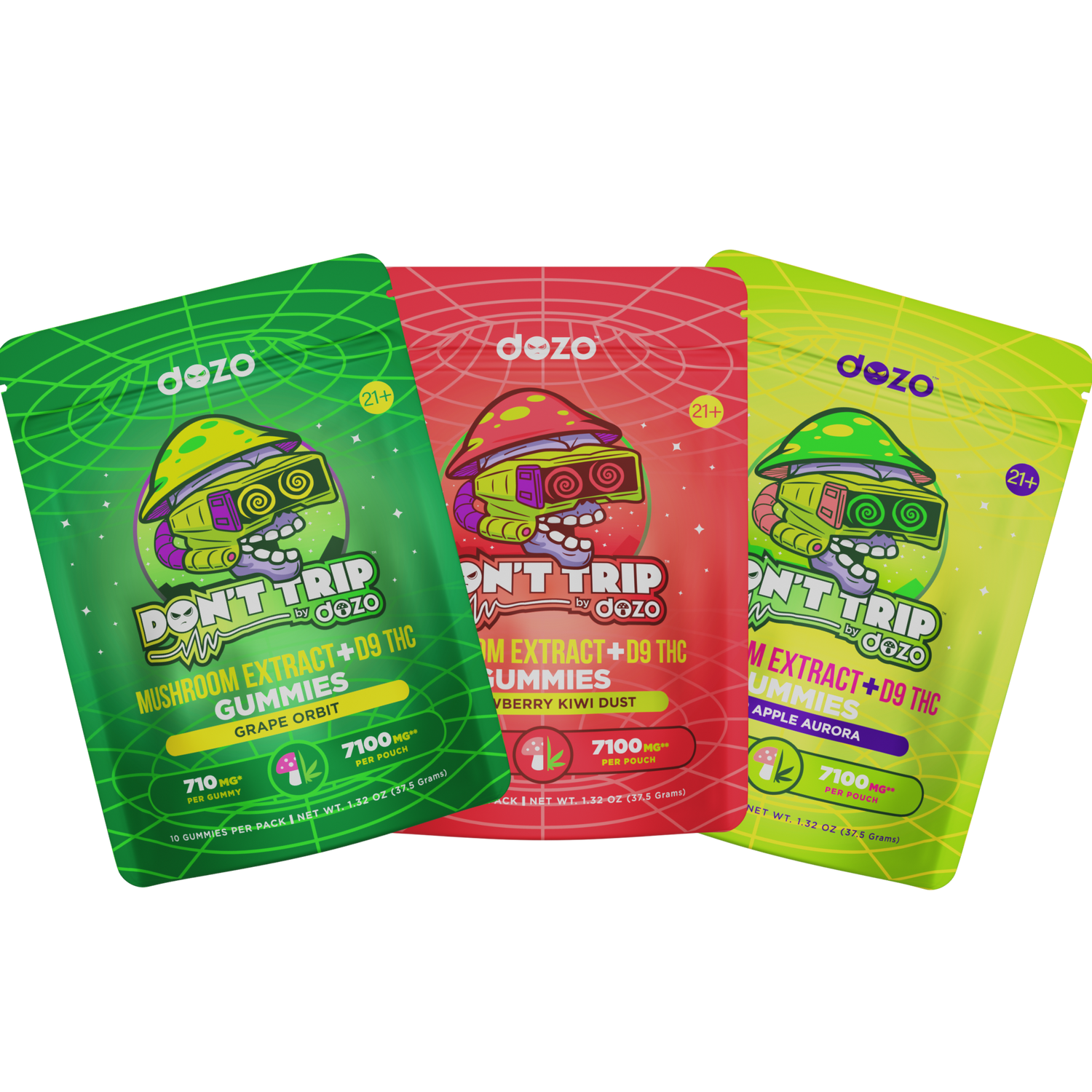 Powerful Blend, Lasting Effects
Each pouch is a treasure trove, packed with 7100mg of Mushroom Extract. Every gummy is a perfect balance of 700mg Muscimol & Muscarine with 10mg D9 THC. With ten of these power-packed gummies per pouch, you're promised a journey that doesn't fade but lingers, ensuring a long-lasting, unforgettable voyage.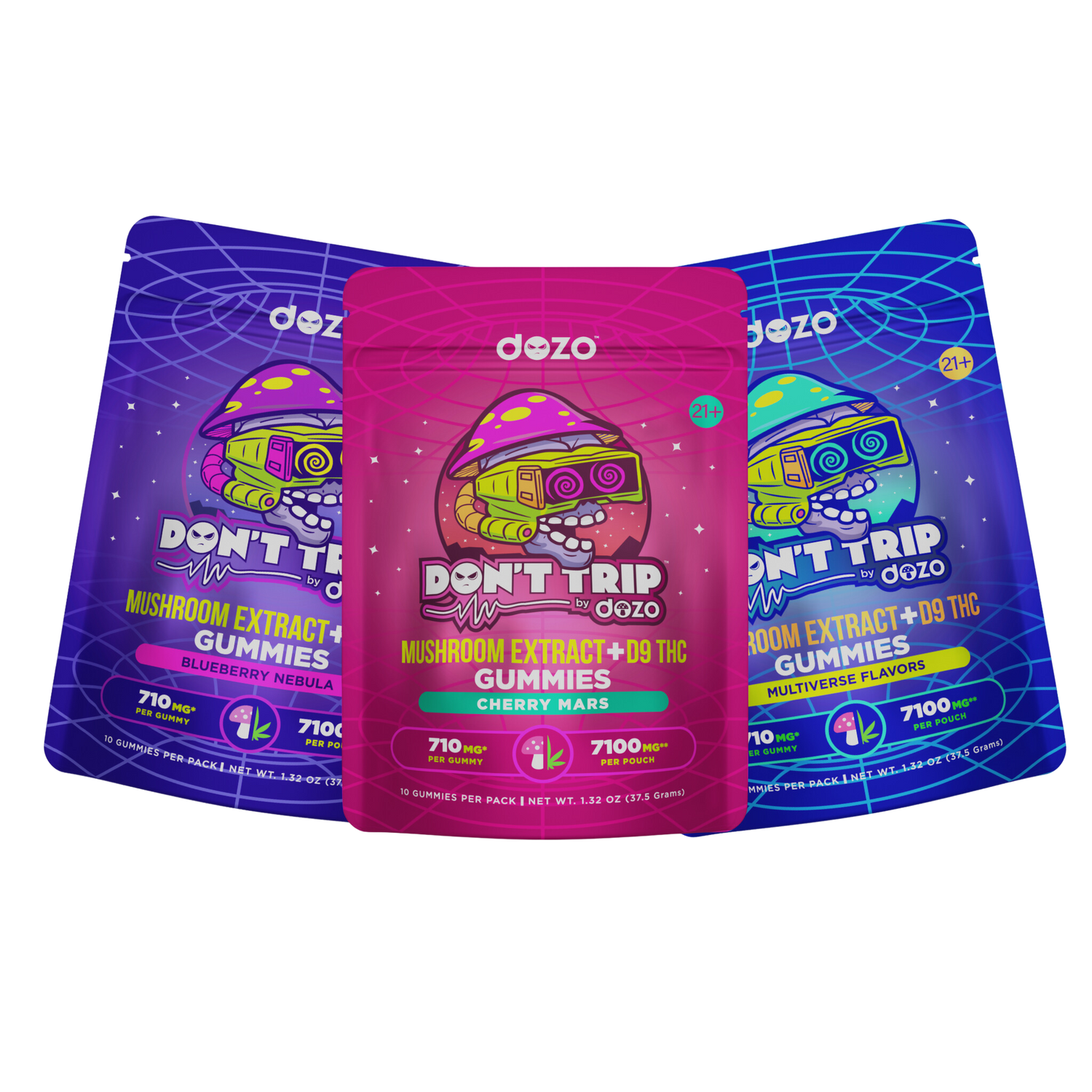 Experience Unrivalled Tranquility
Don't Trip Mushroom + Delta 9 Gummies - a harmonious blend of the world's finest elements for an unmatched edible experience. Immerse yourself in the extraordinary and dive into the unknown.