Regular price
Sale price
$34.98 USD
Unit price
per
Sale
Sold out
Details
Content: Each package of Baby J's | Watermelon O.G. contains 7 individually hand-rolled joints, prepared with a blend of Delta 8 Wax, HHC, THC-P, and CBD.

Potency: Each joint is a half gram, delivering a collective 3.5g of top-grade, USA-grown hemp in every package.

Taste: Immerse yourself in the refreshing taste of Watermelon O.G., bringing you the sweet and juicy flavors of watermelon.

Legal Status: Made from 100% USA-grown hemp, these pre-rolls are completely legal as per relevant regulations.

Effect: Expect a balanced, relaxing experience from the combination of Delta 8 Wax, HHC, THC-P, and CBD. These joints can deliver a wave of tranquility, akin to a leisurely summer day spent enjoying juicy watermelons. It's all about peace, calm, and a splash of deliciousness.
View full details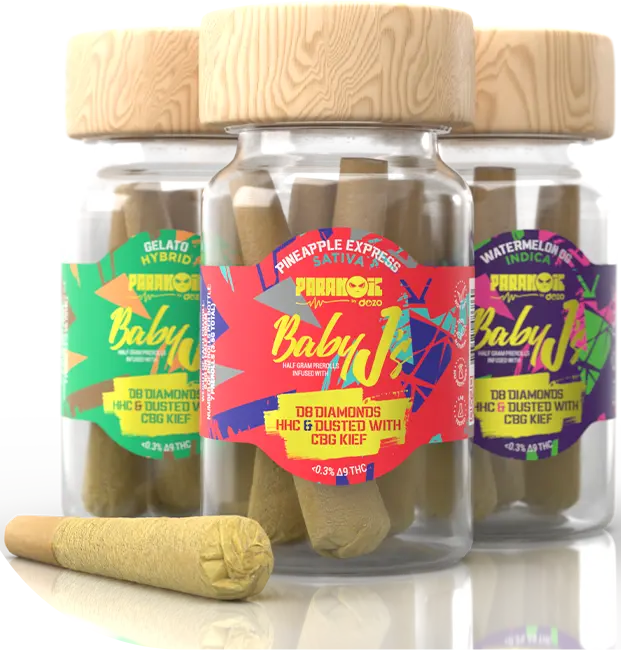 DANK & DELICIOUS
All the fower strains we use in our Dozo Baby J's are grown indoors by the best American hemp cultivators. The heavy buzz & mouthwatering flavors are unmatched!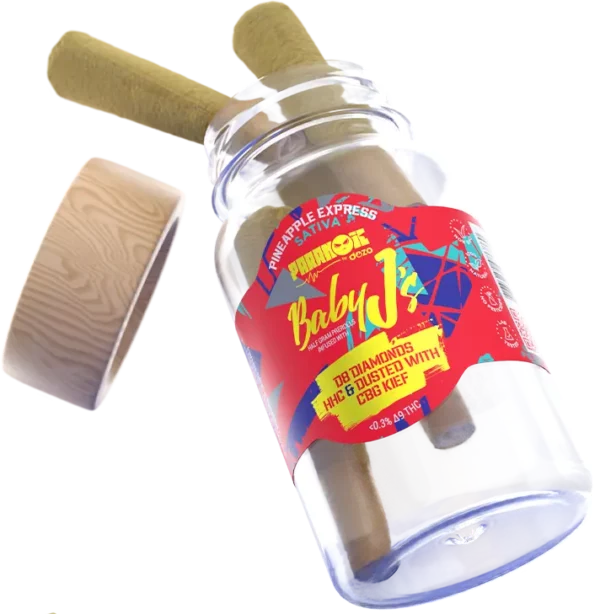 FLY HIGH
Get set for takeoff with Dozo Baby J's - your passport to a high-flying, long-lasting cloud cruise! Don't let their size fool you; these little joints are powerhouses, perfectly blending Delta 8 , HHC, THCP., and CBD. for an unforgettable ride. Just a few puffs and you're in for some serious head change. Ideal for solo chill or passing around with pals, Dozo Baby J's serve up big power in a tiny package!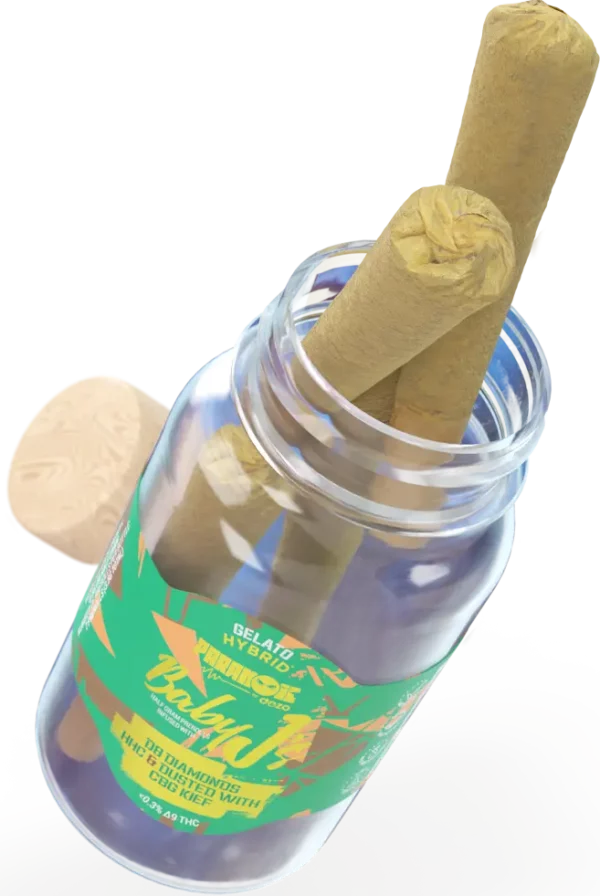 QUALITY UNMATCHED
Here at Dozo Baby J's, we're all about quality. Each hemp flower batch gets a serious check-up before it becomes a Baby J. If it doesn't meet our sky high standards, it's a no-go. So with Dozo Baby J's, you can trust you're getting the top shelf with every hit!